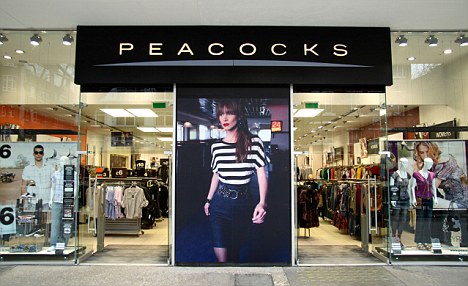 They're Worldwide – Although they are based in Wales, Peacocks currently has more than 200 franchised outlets all over the world, making it easy to find one near you.
Check the Online Sale – The sale section of the online store often has amazing deals that are up to 70% off of the retail price. This is a great way to score some good deals on some of your favorite clothing.
Get Free Delivery – If you live in the UK and are ordering more than 50 worth of items, you are in luck. This kind of order qualifies for free delivery, making it worth it to buy enough to get over the limit.
Try Your Luck – By signing up for the newsletter you have a chance at winning a weekly drawing and even 100 gift voucher.
Cancelling an Order – If you change your mind you can cancel your order, although it's important to understand that your order may have already been processed and shipped out to you. If this is the case simply return it in it's original condition within 28 days to get a full refund.
Returns are Easy – You can return any items that you don't want within 28 days either to the store or by mail. Either way you'll receive a refund after the items have been verified and checked to be in original condition.
One Gift Fits All – If you aren't sure what to get a friend or family member for a gift, Peacocks offers gift cards. They can be used online or in a store, but do take care of them, as Peacocks doesn't offer any sort of protection or refund for cards that are stolen or lost.
Stay in the Loop – By entering your email address and subscribing to the Peacocks newsletter you'll be one of the first people to hear about special events going on. These can include sales and other company events that you'll know about well beforehand.
Check Your Size – Peacocks has a super helpful size guide on its website to help even the most indecisive shopper figure out what size they need to buy. Beyond just showing size conversions between the UK, US, and European sizes, it also offers hints on how to measure your body to ensure a perfect fit.