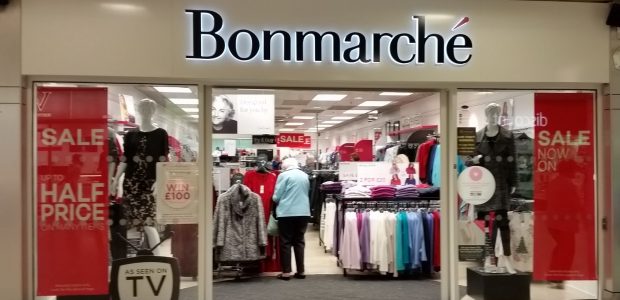 Take Your Time – Bon Marche is more than just a department store. Beautiful displays were once used to make women want to shop here, and that tradition continues today. Take your time when going to Bon Marche and be prepared to slow down to enjoy the incredibly artistic displays.
Art Exhibits – Keeping with the beauty of the store, Bon Marche often hosts art exhibits throughout the year. Make sure to call or check online to see what will be coming and you can indulge your artistic side while shopping.
Go Hungry – The food selection at Bon Marche is amazing. No matter what you're in the mood for, be it meats, cheese, jams, or fresh produce, you're sure to find something here that you'll enjoy. Now there's no reason to pack a snack for shopping.
You Don't Have to be a Big Spender – Even if you're not loaded with cash you can still pick up a treat at the food counter. Look for inexpensive jams or salts to take home with you.
Go Early – As popular as Bon Marche is, it makes sense that it would be busier later in the day. If you want to enjoy yourself without worrying about crowds then go early in the morning so that you have some space and time to yourself.
The Staff is Amazing – The sales associates know how to accessorize and are willing to help you put together outfits. It doesn't matter how knowledgeable you are about fashion, if you let someone help you you're sure to be amazed at how you look.
Enjoy a Beverage – It's not uncommon to be offered something to drink while you're shopping. Don't be surprised at this courtesy.
The Online Store is Amazing – Don't be brokenhearted if you can't travel to the actual store. Bon Marche has an incredibly detailed website that will allow you to order and have items shipped to you across the world.
Join the Bonus Club – If you frequently shop at Bon Marche then you'll benefit from joining the Bonus Club, where you can earn offers, promotions, and discounts just for shopping there.
Try Out the Diamond Club – Even better than the Bonus Club, this offers you free UK shipping, a birthday present, welcome gift, magazine subscription, copies of the catalog, and other perks, all for a very low yearly cost.