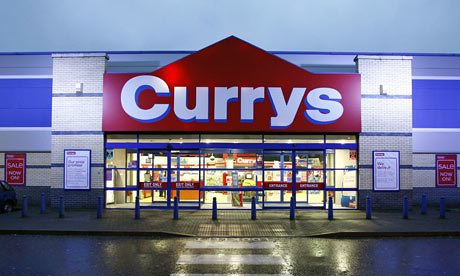 Check the Unidays App – This app has a new coupon code to help you get huge discounts from Currys. The code changes every month, so if you're in the market to make a tech purchase, check here first.
Let Your Cart Sit Full For a While – When online shopping let the items in your cart sit there and close the website. You may find that you'll receive an email with a coupon code in the next few days. While this isn't guaranteed, it can be a nice way to save money on a purchase you're already planning on making.
Don't Be Afraid to Ask – Although employees may not have a lot of power to give discounts, haggling is still something that people have success with at Currys. Especially if you're making a big purchase, ask if there's any discount that can be applied to your order.
Use Your Smartphone in Store – Online deals are sometimes better than what's advertised in store. If you know you're going to buy something, take the time to look it up on the website. If it's on sale there for a lower price you should be able to get that price in store.
Compare Online – Checking to see if you have the best deal is always smart. Cyber Compare website can do that for you, as well as give you any coupon codes that can be used. Always check for coupon codes before purchasing online.
Take advantage of Their Price Promise – If you purchase an item and find out within a week that it's cheaper at one of their main competitors, you can ask for a receive a refund of the difference. They'll also price match certain competitors, but doing this can be a huge hassle, so proceed wisely.
Order Online and Pick Up in Store – If you won't be buying enough to warrant free shipping then don't be shy about ordering online and picking it up for free at an actual store.
Check the Webpage – Offers and deals change quickly at Currys, and you can stay on top of them if you regularly visit their website. This is the only way to really know what's on sale at any given time.
Complain – If you don't like the service or the quality of what you've purchased, don't be shy about complaining. You can do this online through a firm called Resolver to make sure that your voice is heard by the company.