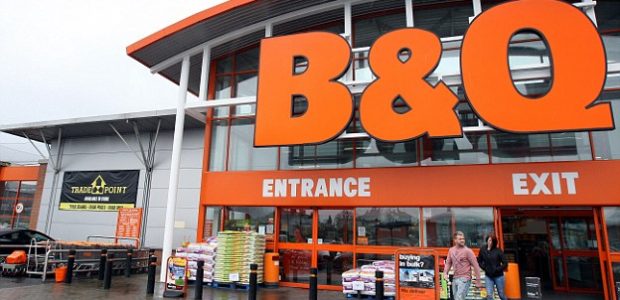 Join the B&Q Diamond Club – You definitely want to take the time to join B&Q's loyalty club. There are numerous benefits, including emails with offers, 10% off food and drink in the cafes, digital receipts when you shop, vouchers every time you shop for money off, exclusive offers, and 5 off of your first 30 spent. You can see the exclusive club offers on the website.
Over 60? – The B&Q Diamond Club offers you all the benefits of the The B&Q Club as well as 10% off of your purchases every Wednesday.
Look at Your Delivery Options – There are a number of delivery options available to choose from when you place your order. Next day, named day, and even bulk delivery can all be free as long as you meet the minimum purchase requirement of 50, 50/250, or 250, respectively.
Be Available – Your signature may be required to complete the delivery and you don't want to have to hassle to set another delivery time. Doing your best to be there to accept the delivery is the best way to make sure you get your order when you want it.
Read the Buyer's Guides – There are a number of buyer's guides available on the website for you to look at and read before you make a purchase. These are honest, clear, and easy to read. You may find them really helpful, so check them out before you buy.
Check Out the How-To Articles – If you want to try your hand at diy-ing something in your house then read the how-to articles that are available on the main page. They are concise but well written enough for most people to be able to follow easily.
Look for Product Recalls – If there are any product recalls for something that B&Q sells you'll be able to find that information at the bottom of the main site. This is important to look at to make sure that everything you've bought remains safe.
Try Out Click & Connect – Simply find what you want online, pay for it, and then pick it up for free in store. This is a great way to avoid any delivery charges that you may have incurred. Order before 7pm during the week and 4pm on the weekends and your order will be ready by 1pm the next day.