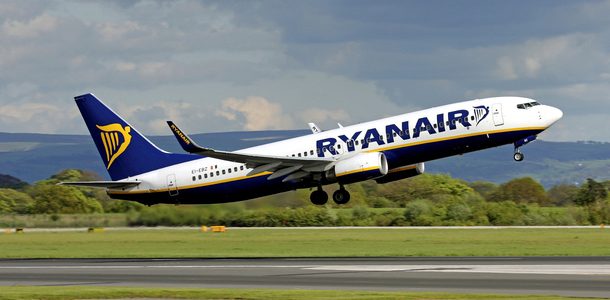 Bring Your Food and Drinks – There's nothing free to eat on Ryanair flights, and all the food and beverages that they sell are overpriced. Make sure that you stock up at the airport or grocery store before boarding.
Get in Line Early – There won't be enough room for everyone to have their baggage in the cabin. You can make sure yours is near you and not stored below by being in the front of the line.
Bring Headphones – There are a lot of in-flight announcements. You can tune these out by using headphones that you've brought with you.
Be Careful When Picking a Suitcase – There are strict rules with Ryanair regarding the size of luggage and how long before a flight it needs to be checked in. Make sure you follow their rules.
Bring Your Boarding Pass With You – You can't check-in at the airport without paying a fee. Make sure you have printed your boarding pass ahead of time.
Be Careful When Booking Online – It can be really difficult to get a refund or to get flights changed if you make a mistake while booking online. Make sure to take your time and double check everything.
Locate the Airport – You might not be flying into a major airport – this is part of how Ryanair flights save you money. Make sure you know where you'll be landing and how to get to your final destination. Also factor in any extra costs this may incur.
Traveling with Children – Be aware that you must pay for a seat if you are traveling with a child under twelve years old. Don't risk being separated by not doing this.
Satisfy Your Travel Lust – Ryanair has a neat feature of being able to search for flights by budget. If you want to travel and are flexible about dates but don't have a chosen destination, this can be a fun way to see the world.
Wear, Don't Carry – Anything you can wear on your person is something you won't have to check and possibly pay for. Heavy coats, boots, and jackets are all a good idea. Cram items into your pockets and you won't have to put them in your cabin bag.
Debit vs Credit – Although paying with a debit card will save you money in fees, credit cards offer more protection for higher purchases. You have to balance that peace of mind against the 2% fee they charge.
Don't Assume, Compare – Although Ryanair is known for being cheap, sometimes other companies have a better deal. Always double check that you're saving money when you book with Ryanair.