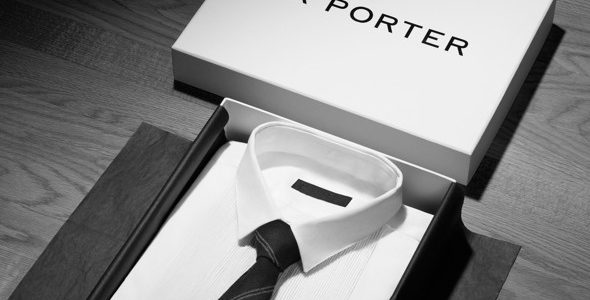 Great Selection – When you shop at Mrporter.com you'll enjoy being able to choose from over 300 of the world's best and most loved brands.
Enjoy Worldwide – Express shipping is available to 170 countries all over the world, you so can enjoy fashion from Mr Porter no matter where you are.
Check Twice a Week – New products are made available twice a week – on Tuesdays and on Fridays, so make sure that you're checking online so that you can be first to get the newest in fashion.
Don't Worry if it Didn't Work Out – Mr Porter offers free returns and exchanges, so you don't have to fret about paying ridiculous shipping charges if you change your mind on an item.
Enjoy Same-Day Service – If you happen to live in London or Manhatten then you're close enough to the two head offices to be able to take advantage of same-day service.
Read On – Editorial content that's original, fresh, and fun, is published every week. You can read this and keep up with fashions and trends as well as become inspired to make over your closet and your wardrobe.
Read the Post – Six times a year Mr Porter releases a publication that has unrivaled style advice.
Connect Online – Mr Porter has active accounts on Twitter, Tumblr, Youtube, Instagram, Google+, and Facebook. Through these accounts you can easily connect with the Mr Porter team or even just soak up some wardrobe inspiration.
Be Decisive – Once an order is placed you won't be able to add any additional items to it. If you are determined to have everything come in one order then you'll have to cancel and reorder everything all at once.
Follow Your Order – Once your online order has shipped you'll receive an email with tracking number. You can sign into your account and easily track your shipment as it gets closer to you.
It's Easy to Pay – Mrporter.com accepts Paypal, American Express, Visa, and MasterCard, making it easy for most people to purchase something from their site.
24/7 Stylist Available – Mr Porter employs a team of amazing stylist that are available at any time to give style advice. They can help you with updating your wardrobe, finding the right fit, finding outfit inspiration, and coming up with the perfect gift.