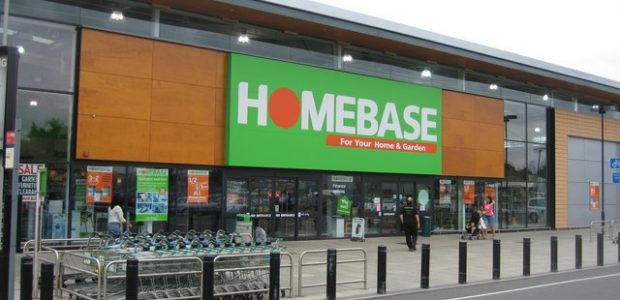 Get it Fast With Next Day Delivery – Order online and complete your order by 2pm and you can get next day delivery on certain items. Perfect for a last minute party!
Fast Pickup – You can reserve an item online and then pick it up in store only an hour later.
Check Out the Bestsellers – Not sure which to go with? Looking through the bestsellers section is a great way to get inspired and figure out what's trending now.
The Perfect Gift – Picking up a gift card in store is fast, easy, and the best way to guarantee that your recipient will get exactly what they want.
Look for Ideas & Advice – Whether you're looking for decorating ideas, garden hints and tips, or even tutorials on how to complete DIY projects, Homebase has you covered with articles that cover these topics and more.
Easy to Connect – Homebase is really active in social media and can be found on Facebook, Twitter, Instagram, Pinterest, Youtube and Google+. With so many ways to connect with the store you're sure to have any problems or concerns addressed quickly.
Get Kitchen or Bath Help – Need some assistance with a remodel? Or perhaps just advice from someone with a fresh perspective? No matter what you need is, you can use the online appointment request form to set up an in-store design appointment. Having another set of eyes is invaluable!
Enjoy the Price Match Guarantee – If you find a comparable item at another store with a better price you can take advantage of the price match guarantee. Homebase will refund you the difference of the items plus an extra 10%.
Pick Your Delivery Date – For most items on the Homebase website you can specify a preferred delivery date.
Make Sure You're Around – You will have to sign for the delivery of most items. If you know that you won't be around then leave special instructions at the time of the order, and you will be able to specify a neighbor or friend to be able to sign for your order.
No Overseas Delivery – Homebase only delivers to the mainland UK and to Northern Ireland.
Take Advantage of Their Financial Services – Homebase offers both finance options for your purchases as well as a product protection program called Homebase Care.