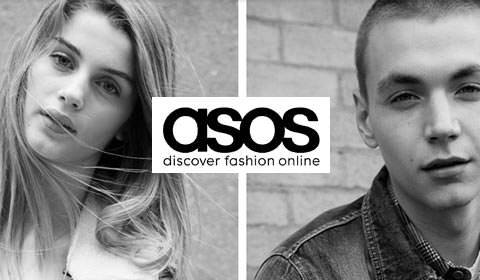 Know Your Size – Using the size chart on the site, measure yourself to avoid buying items that won't fit you well.
Take Your Time – There can be a lot of products on the site. Don't feel compelled to buy on your first visit – take your time and make multiple visits to secure your choices.
Consider the Model – The way an item fits on a model might not be the same way it fits you. Consider the model's height (listed on the site) and shape to determine how the item would look on you.
Cut Above the Rest – Above all, consider the cut of the item. Don't be fooled by an appealing print or color, especially if the item's shape seems ill.
Don't Be Afraid to Ask – ASOS customer service is particularly responsive and helpful so don't hesitate to ask your questions.
Return Unwanted Items – Be sure to fit your items immediately once they arrive. If you find one that doesn't fit quite right, request a size change as soon as possible so you get it while stocks last.
When Buying Shoes – Because shoes can be tricky to buy when it comes to size, consider buying two pairs of shoes in different sizes that you think might fit. Once they arrive, determine which one fits better and return the other pair.
Wait Before You Buy – Don't succumb to impulse buying. Instead, browse the store and pick the items you want. Wait a few hours or a day and then get back to shopping. If you still want the items, take them. If you don't want them anymore, ditch them and save your money for next time.
Understand Your Wardrobe – Determine what your wardrobe lacks and find items that can fill in the gap. Consider what you already own and match your new purchases with items already in your possession.
Subscribe – Follow them on social media and subscribe to their newsletter so you can stay updated on the latest offers, discounts, and promos exclusive for subscribers.
Iffy Items – If an item keeps coming back to the product line up, odds are those who bought it have been returning it. Keep an eye out for these products and steer clear from buying them to save yourself the trouble.
Identifying Textures – Some fabrics can be uncomfortable because of their texture. Be meticulous when inspecting images of items and zoom in as much as you can to determine their textures.