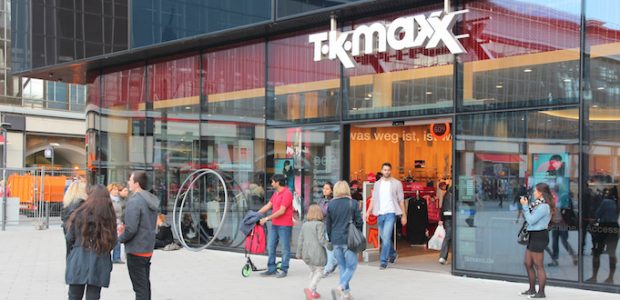 Always Try on Before You Buy – Sizes can run funny, and it's not worth having to return something because you didn't take the time to try it on.
Buy it Now – If you love something then you need to snatch it up before someone else does. You can bring it back, but once something is gone then it really is gone.
What's There is All There Is – Nothing is stored in the back waiting to be refilled. What's on the racks is what's available.
Shop Often – What's on the racks is constantly changing, as TK Maxx is constantly getting in new things to sell. You'll have to be consistent about checking to see if they've gotten in something that you want.
Don't be Shy – The fitting rooms are really small and it can be hard to see how well something really fits. Don't be shy about stepping out of the room so that you can see the full garment.
Check the Clearance – The clearance racks can have amazing deals on them. Just make sure that you take the time to try it on to see if you really like it and don't just like the low price.
Understand the Layout – Clothes are split off into racks with similar kinds. This means that jeans will all be together, as will dresses, workout clothes, etc. This makes it easy to divide and conquer when you need something specific.
The Shoes Are in Unpopular Sizes – You'll have the best luck finding good looking shoes if you don't wear the most popular size. Small and large shoes are most commonly sold at TK Maxx.
Keep Your Eyes Peeled – Up and coming designers often have clothing and items sold at TK Maxx. By paying attention to interesting patterns and designs you might be at the front of the next fad.
Quality Can Vary – With so many different brands being sold at TK Maxx it's important to check the quality of each item that you want to buy. Make sure the seams look good, the zipper doesn't stick, and that the buttons are sewn on tight.
Pay Attention to the Care Instructions – Some of the higher quality brands available have care instructions that may be more than you wish to do. If you're not ok with dry cleaning or special wash instructions then maybe that article of clothing isn't for you.