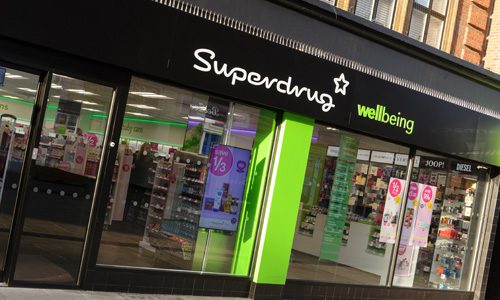 Don't be Afraid to Ask – Superdrug has some locations with pharmacies and nurse clinics inside of them. This is great for anyone who has questions about medication or what they need to be taking. Ask for help, and you may be able to avoid an expensive trip to the doctor.
It Pays to be a Student – Like a number of its competitors, Superdrug cuts students a bit of a deal. This discount is 10% and can be applied in-store online with a valid student ID.
They're Everywhere – Superdrug has over 800 locations in the UK, making it a perfect place to stop in for all your needs.
Sign Up for the Loyalty Card – It's quick and painless to get a Health & Beautycard through Superdrug, and every time you use it you'll get points. These points last up to 2 years. You can use them on purchases at the rate of 100 points = 1.
Great Online Access – Not only is the website super user friendly, but Superdrug has taken the time to make sure that all of your account information is easily accessible. This means you can change any information from the comfort of your home, as well as access how many points you've earned, and track any online orders.
Order Online and Pick-up in Store – To make your life even easier, Superdrug will let you place your order online and then pick it up in an actual store. You'll be notified when your order is ready to be picked up.
Great Return Policy – Their return policy is really lenient, as long as things are in their original packages and aren't perishable, personalized, or medicine.
No Animal Testing – Superdrug is adamantly against animal testing, so if you want to buy cruelty-free items make sure to stick to ones under the Superdrug label.
Charity Oriented – As a huge fan of charity work, Superdrug partners with national charities to help raise money for them.
Partnership with Pro Skin Clinics – Beginning in 2012, Superdrug now offers specialist skincare clinics that are available in-store. There are a variety of different treatments available through these clinics.
Dare Magazine – Superdrug's publication is free in-store and on London streets. This magazine works with user's smart phones to access news, tips, and exclusive information.