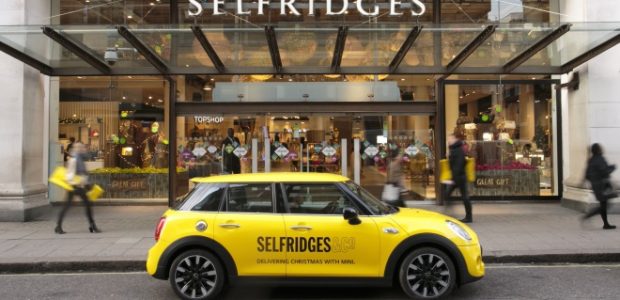 Make it Personal – If you want something engraved, there are engraving services available at the Manchester Square Exchange as well as Timpson's in the London store.
Special Events – There are often fun, special events going on in store. These range from book signings to beauty launches and can be tracked on the online calendar or by signing up for the newsletter.
Enjoy a Personal Shopper – Having a personal shopper may seem like a dream, but you can actually sign up for this free 2 hour service. There may be a required purchase after the shopping time, but the actual personal shopper is free to get. This makes a great gift and can be given to others easily through a gift card.
Check the Refund Policy – Selfridges has a relatively short window for returns at 14 days.
Come Hungry – With multiple restaurants and cafes, it's easy to find something to eat, whether it be a full meal or a snack, as well as a fancy drink or coffee.
Enjoy the Safety of a Safe Deposit Box – Safe Deposit boxes have been available in London for 80 years. Fees range from 180 to 600 a year, and access is only available under the dual key system. They are not accessible on bank holidays or on Sundays.
Get Ready for the Giant Sale – Selfridges runs two sales a year – one in winter and the other in the summer. Dates are set close to the sale and those on the mailing list will hear about them first.
Enjoy our Wedding Services – Brides can enjoy having a personal consultant to help them choose gifts, clothes, and daily staples. There are multiple options available to fit every budget.
Make Sure You're Around at Delivery – All deliveries have to be signed for, so make sure that you are around to accept your delivery or be prepared to set up an alternate way to get it.
Click & Collect – If you place your order by 10 pm then your item will be available for pick-up the next day after 12. Or, if you are planning ahead, you can choose a day up to seven days in the future to pick up your order.
Get Beautiful – All of the Selfridges stores offer beauty services in store that range from hair extensions to make-up tutorials. You can book online or call to find out more.