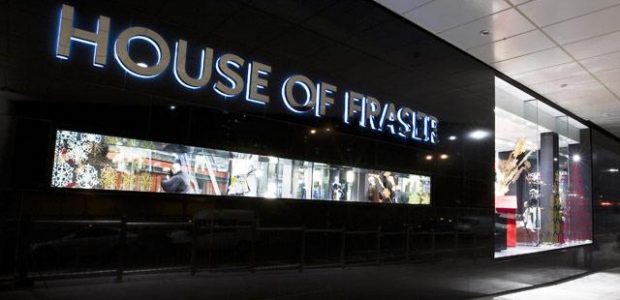 Lots of Locations – If you're in the UK or Ireland you're in luck, as House of Fraser has over 60 locations.
Enjoy Student Discounts – If you're a student it's simple to sign up with Unidays for a special code that you can enter online at checkout to receive 10% off of your purchase.
Keep Your Eyes Open for Sales – House of Fraser is notorious for its big sales which happen a few times a year. When these are going on you can easily get discounts up to 50% off of your purchase.
Buy Online and Pickup for Free in the Store – Order by 10pm and your items will be ready for in-store pickup at 12pm the next day. This is a great way to skip waiting for a delivery, paying delivery fees, or fighting through crowds to find what you want.
Look Online for Codes – Make sure you use Google to search for House of Fraser coupons. Simply google "House of Fraser coupon code" or "House of Fraser voucher" to see if there are any discounts that you can use on your online order.
Sign Up For a Recognition Reward Card – If you love to shop at House of Fraser make sure that you have signed up for their reward card program to earn points towards your future purchases.
Join the Newletter – By signing up for the House of Fraser newsletter you can get exclusive news and deals sent straight to your inbox.
Use the App – There's a great app available for download to make your shopping experience even easier on the go. You can get it through the Apple App store or on the Google Play store.
Connect Online – Have a problem or want to talk to someone at the company? Try reaching them through their multiple social network accounts: Pinterest, Instagram, Twitter, Youtube, or Facebook..
Shop by Occasion – If you're not sure exactly what to buy you can use their neat feature that allows you to shop by occasion. This way you'll be sure to be appropriately dressed for any event.
No Problem if You Live in the US – You can get free standard shipping on orders sent to the US as long as the order total is over 120.