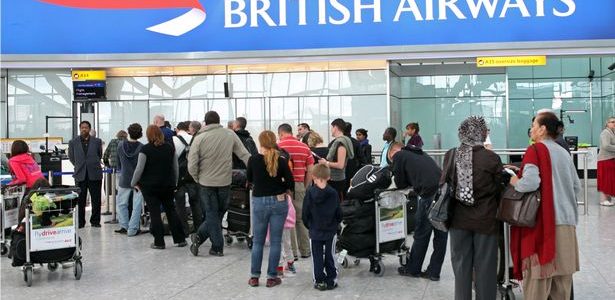 Keep an Eye Out for Special Fares – A few times a year, BritishAirways runs mega sales on flights. Booking one of these can save you a ton of money.
Get a Cheaper Upgrade – There are ways to get upgrades before the flight, but once you've boarded you may be able to ask for a paid upgrade. If you receive one, it will be cheaper than paying beforehand.
Watch Out for Disputes – Traditionally, there have been strikes in August due to problems with Industrial Relations. If you're planning on traveling during this time make sure that you keep an eye on the news.
Use Stopovers to Travel – Stopovers can last a long time, depending on how long you want to stay in an area, and you'll usually only pay extra taxes for the extra departure.
Online Check-in for Better Place in Line – You can use online check-in up to 24 hours before your flight departs. This gets you to the front of the line for boarding, as you don't have to check-in at the airport.
Search Late Deals – BritishAirways often has sales on last minute flights. If you can wait to book your flight you may be able to save a bunch of money.
Look for Holiday Offers – This airline is really good about offering free extras on some of their trips. By searching online you may be able to find deals on resorts and other lodgings.
Don't Settle – Remember that although BritishAirways generally has really inexpensive flights, you may be able to find a cheaper one on another airline. Don't settle and pay for a flight until you've checked other options.
Keep Track of and Use Your Miles – Look into certain tricks to save you money, such as booking two one-way flights instead of a round-trip flight, and booking with miles on partner airlines. Although these both sound counter-intuitive, they can save you a bunch of money and really stretch your miles.
Check the Website – For some reason, the UK section of the BritishAiways website will charge a fee for you to use your credit card. Other country sites won't, so make sure to go through one that won't charge you.
Play the Tier Points Game – This will take some effort, but is a great way to earn points that you can apply to future flights.