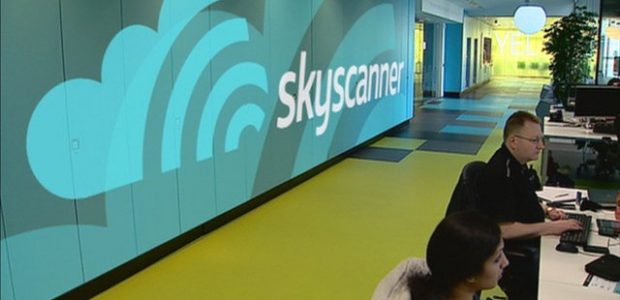 Delete Cookies or Go Incognito – Once you've checked flight costs on Skyscanner, the website will remember you. There have been reports of prices going up when you check them later.
Search on Tuesdays and Thursdays – Airlines often release new flights on these two days, so you'll be first to see what's available. Because of this you may be able to score a cheaper flight.
Keep Searching – Only by consistently searching will you be able to snag really good deals. Sometimes airlines release low prices that are good for only 48 hours, and you have to act fast to get them.
Be Flexible – You may be able to get a cheaper flight by moving your dates around a few days. If you're flexible you can take advantage of these price cuts.
Be Willing to Travel the World – One neat feature of Skyscanner is the ability to input the city from where you'll be leaving and then see what flights are available in your price range. While you'll have to relinquish some of the control, this can mean you'll take some interesting trips.
Watch Your Browser – There's a rumor that the browser that you use can affect the prices that you see for flights. Try switching it up, using Firefox, Chrome, and Safari to see if any of those will let you book a cheaper flight.
Don't Be Afraid of Layovers – While some people hate layovers, with the right attitude you can turn them into a fun part of your trip. You might even be able to add another flight to your layover time and enjoy another leg in your journey.
Reverse Search – See if adding a layover to your trip will save you some money. Take your final destination and check to see where you can fly to cheaply. Then see if adding that city as a layover will be cheaper than a direct flight.
Don't Be Afraid of Using Different Airlines – If you have a layover, check to see if switching airlines will save you money. Sometimes you can save some cash on the second leg of your trip.
Round Trip vs. One Way – Sometimes it's cheaper to book a round trip ticket than a one way. If this is the case, book the round trip ticket and simply use the first half of it. You don't have to use the return flight.