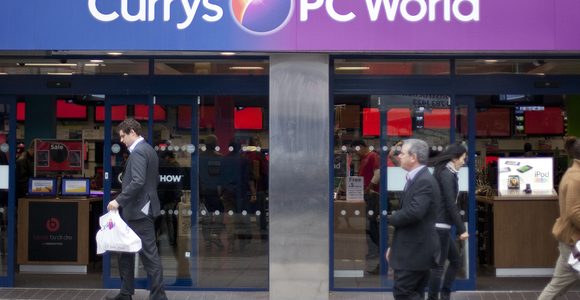 Buy on Credit with Great Terms – You can finance purchases over 249 and have the ability to choose pay nothing for the first 6 months with an APR 19.9%. There are no penalties for paying off your balance early. You can apply online or get pre-approved in store.
Enjoy Flexible Delivery – Delivery is available 7 days a week. There are different delivery choices for you to choose from, including free delivery, next day delivery, or on a specified day at a specific time.
Check Out the Blog – PC World's blog, Tech Talk, is available online and offers new articles as well as opinion pieces and design advice.
Connect Online – It makes sense that a tech-savvy company like PC World would have such a large social media presence. You can connect with them at Youtube, Twitter, Pinterest, Google+, and Facebook.
Take Advantage of Their Price Promise – PC World will match or beat a competitor's price, even going so far as to refund the different if the price is found within 7 days of you making a purchase with them.
Click & Collect – Use this program to order online for almost instant pickup in store, without the hassle of having to search for the item or pay for shipping.
Get Your TV Installed – Buying a new TV? The professionals from PC World will install it for you, even taking away the packaging as well as your old TV so that you don't have to (subject to a small fee).
Knowhow Bar – Not sure how to set up your new computer? You can have your new gadget ready to go and completely set up by PC World experts in store. If you have more questions there are 30 minute time slots available for one on one education.
Electronics Recycling – You can bring any electrical product into the store to have it recycled. Make sure that all of your personal information has been wiped off of the device before bringing it in to keep you and your information safe.
Check Out the Latest Tech Page – This part of the PC World website is regularly updated to keep up with the newest technology. You can read this to find out more about what's been released and what's coming soon.