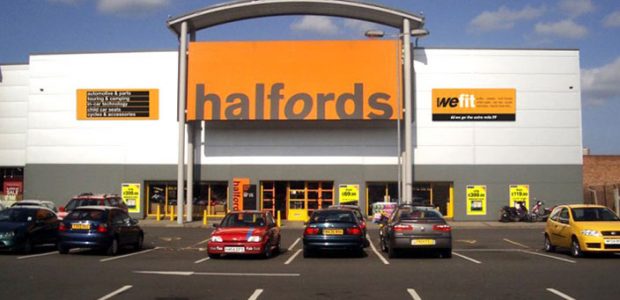 Sign Up for the Newsletter – By simply entering your email address on their main page you can sign up for their email newsletter. This comes to you including voucher codes, useful articles, and the latest offers from Halfords.
Watch What You Spend – You can enjoy free shipping on anything as long as you spend over 30. Seems like a good excuse to buy something for yourself!
Click and Collect – Shopping online beats going to the store any day, and with this feature from Halfords.com you can easily purchase what you want online and then go to the actual store to pick it up with no hassles.
Check the Offers Page – Halfords often has really neat offers that you won't know about unless you check online. Before you buy anything make sure you always check this page to verify that you're getting the best deal available.
Check the Trending – Not sure what's popular? Halfords has you covered. On their website they have categories where they list the trending items for that category. This is an easy way to upgrade your things but make sure that you're still on trend.
Get Bike Help – Halfords takes amazing care of bikes. They can build one for you and service it whenever you are having any problems. They also offer great care plans for your bike so that you can bring it in with any problems and get help. For those who want their bike to reflect their personality they will help you find personalized accessories and even fit them if you bought your bike from them.
Get Your Windshield Fixed – Halfords can fixed your chipped windshield in store, and in an average of 20 minutes. This means you can get the problem fixed and not spend your whole day at the shop!
Car Services – If you need help installing car bulbs, a battery, or new wiper blades, you can take your car to Halfords and the experts there can quickly get the job done for you.
Connect With Them – Halfords is really active on social media, with accounts on Instagram, Youtube, Facebook, and Twitter. They also have a blog that they update regularly with interesting articles that their customers will enjoy.
Re-Cycle Program – Used, good condition bikes can be turned in at Halfords to be sent to Africa. There they are given to people who need transportation. Education in taking care of the bike is also provided.