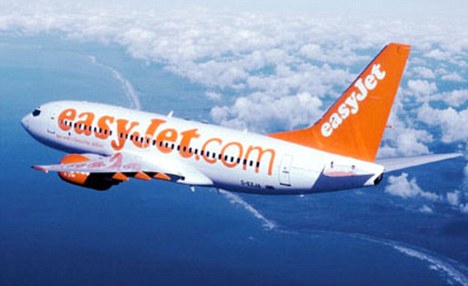 Book Your Flight Early – Prices go up substantially as flights get closer. If you know when you want to fly make sure you book your seats as early as possible.
Try "Flexifares" – If you missed a low price by booking too late you can try to use Flexifares to get a lower price. Simply book the incorrect date with a lower rate, wait 24 hours, and change to the flight you wanted. You should be able to keep the lower rate, as long as you play by the rules.
Book Through EasyJet – If the flight you book has a drop in price you can request a voucher for the difference.
Choose Your Bags Carefully – EasyJet is notorious strict on what size of bag you can bring and if you'll have to check it. Make sure you've verified that you can carry your bag with you or you face exorbitant fees at the gate.
Pack Your Food – Food and drinks aren't free on the flight. You're much better off bringing food with you to the airport or buying it before getting on the plane.
Use the EasyJet App for Boarding – You'll need to have your boarding pass downloaded to your phone before you show up to the airport. EasyJet doesn't have an option to print out boarding passes and isn't friendly about helping you do it once you've arrived.
Pack Hefty – There's no weight limit for what you can bring with you in the cabin, so as long as you are a careful packer you should be able to fit a lot of things in your bag. Take your time – it's cheaper than checking another bag.
Bring an Extra Bag for Cheap – Booking a seat on EasyJet that has extra legroom will allow you to bring one extra carry-on bag with you into the cabin. Check the prices, as sometimes this is cheaper than booking a bag, and you can save some money if you're willing to carry the bag yourself.
Wear Your Luggage – There's no weight limit to the amount of stuff that you can fit in your pockets. You may be able to get away with carrying a lot of your things on your body for free.
Be Patient and Calm – There are a lot of advertisements on the flight and they can drive you crazy. Also, since EasyJet is cheaper than other airlines, the flights are often packed. Stay calm and be polite to everyone and you'll have a better experience.