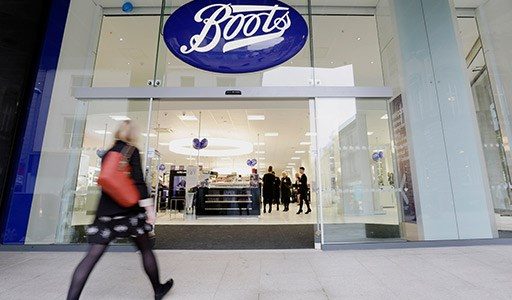 Sign Up for the Boots Advantage Card – Make sure you take the time to sign up for this loyalty program. Not only will you earn 4 points for every 1 pound spent to spend on future purchases, but you'll also receive personalized offers that are hand picked just for you and emailed to you. Other benefits include a free health and beauty magazine with advice and beauty tips, a 10% discount on contacts, parenting advice and baby benefits, and extra points and treats if you're over 60.
Enjoy the WebMD partnership – This great team means that you have access to health related articles on the main website. There are also occasional quizzes that you can take to test your health knowledge.
Order & Collect – You can shop online, over the phone, through the app, or with an associate and get your order placed. As long as you do it by 8pm you can collect the next day by 12pm at over 2200 stores Monday through Saturday for free. And if you're going on a trip you can pick up your order at an airport store and not have to worry about packing those essentials.
Many Delivery Options – There are a lot of different delivery options that you can choose from, but the best deal is free delivery with a 45 purchase.
Don't Live Nearby? – Boots offers international delivery to over 23 countries, although some items are not eligible.
Need to Return an Online Purchase – Online purchases are easy to return and this can be done either through the mail or at an actual store.
Prescriptions – Prescriptions can't be delivered overseas and are only available to UK residents when prescribed by a UK doctor.
Boots Photo – Boots does a great job on photo products. From prints to photobooks or gifts, there are a lot of options for your personal project.
No Student Benefits – While a lot of UK stores offer discounts with a valid student ID, it's worth noting that Boots does not.
Eye Checks – Boots Opticians offer a great deal on eye checks. For most people it's only 25 and includes a digital retinal photograph. Some people qualify for a free eye check, and these groups include children under 16 years old, and those aged 60 or over. Check to see if you qualify for a free test.