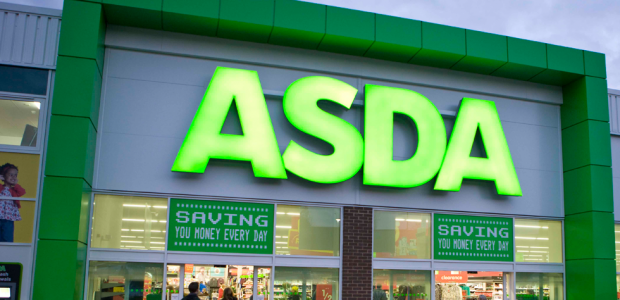 Take Advantage of Cashback Websites – First time customers can sometimes get some money back through certain websites. A quick internet search brings up a few different offers – just register on the site, shop online, and cash will be paid into your account.
Use the Asda Credit Card – If you shop regularly at Asda the you might want to get an Asda credit card. It offers cashback deals on food and fuel bought at Asda, balance transfer offers, as well as cashback on other purchases.
Join the Baby and Toddler Club – Parents can join the club to receive special offers and information about babies. You'll also be entered to win prizes throughout the year. Another perk is an invitation to their Baby & Toddler Events where you can get coupons and purchase necessities at lower prices.
Asda Price Guarantee – Always check prices around town, if the price you pay at Asda is higher than certain competitors then you can receive the difference in a voucher. Make sure you check the fine print to verify that you qualify as there are some limits on minimum purchase amounts and the necessity of an Asda Home Shopping Account.
Try Out the Asda Smart Price Options – Instead of buying well-known brands that will cost more money, look for the Asda Smart Price brand. The Smart Price team is always looking for feedback to improve this lower cost brand and will take what you say into consideration.
Get and Use an Asda Delivery Pass – Ordering groceries online can come with a hefty charge, but if you purchase an Asda Delivery Pass you can order as many times as necessary for one price. The pass comes in different options for you to choose from.
Review Store Brands Online – Food critic Martin Isark writes online reviews of store brand foods. You can check his reviews before purchasing to see if you're getting a good deal.
Compare Your Costs Online – Use the Mysupermarket website to compare costs of Asda and other competitors. This site analyzes the contents of your cart and compares prices to other stores. It even checks unit prices at Asda to make sure you're getting the best deal.
Ask for a "Smiley Voucher" – If you have a bad experience in store make sure you speak to management. Some Asda stores hand out coupons for future purchases to make up for a poor experience.
Time Your Trip for Discounts – Asda reduces prices at noon, 5 pm and 9 pm. Go around these times for great deals.