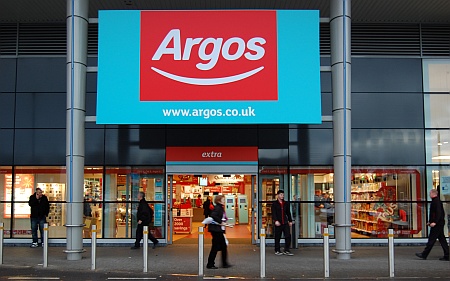 Use Your Free Vouchers – Argos is well known for giving vouchers good for a certain amount off of your next purchase. Unfortunately, these often have a short expiration date, so make sure that you take advantage of them. They're a great way to get a discount on your purchases.
Check for Promo Codes – Before you do any online shopping make sure to look and see if there are any promo codes available that you can apply to your purchase. Search for "Argos discount promo codes" or "Argos coupon codes" to easily find them online.
Go for Clearance Products – With so many new products constantly coming into the store, it makes sense to check the clearance section frequently. If you see something that you like you can even reserve it at a store near you so that you don't waste the trip to go get it.
Take Advantage of Same Day Delivery – For the low price of 3.95 you can have items delivered to your house 7 days a week. Make sure that you order before 6pm and you'll be able to choose from four delivery slots. They'll even call to let you know when they're 30 minutes from you.
Fast Track In-Store Collection – You can order an item online and Argos will hold it in store for you for 7 days. You'll be able to go to the customer counter with you information and have your order in hand in 60 seconds or less.
Installation and Recycling – As well as delivering your new appliances, Argos delivery staff can connect and install them for you so that you don't have to worry about moving big items by yourself. They can even haul off your old appliances for recycling (as long as it meets their criteria).
Create Your Dream Sofa – Argos offers 10 different sofa ranges that you can customize to easily and quickly create the sofa of your dreams.
Argos Card – Argos has its own store credit card available to customers who want to charge their purchases.
The Price Promise – You won't be able to buy small kitchen appliances or toys cheaper at any competitor. If you do, Argos will refund the difference to you.
Try the App – Available through both Google Play and the App Store, the Argos app makes shopping on the run even easier.