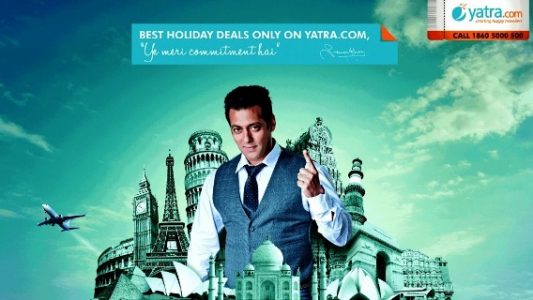 Book International Flights – Yatra.com has a special promotion for international flights. There is 30% cash back on most international flights. Read the terms and conditions to find out more about the specific flights, routes and how many times you can get the cash back.
Homestays – Yatra.com has been heavily criticized in the past for its hotel reservation service. Many hotels have turned down requests of guests, the booking has often been unconfirmed and there have been issues with hotels presenting wrong details which were not vetted. The site is also critiqued for having relatively high prices for domestic flights and hotels. However, homestays are a new feature on the site that gets you budget accommodation at actual houses of locals where you are traveling to.
Activities – Yatra.com has a new section featuring activities at your chosen destination. From paragliding to kayaking, sightseeing tour to concert tickets, you can bag your deals before taking off. You can plan every minute of your tour, either in a packaged deal or just as standalone bookings, using the activities section on the site.
Free Uber Rides – Every time you book a flight on Yatra.com right now will qualify you for four free rides on cab service Uber. You can essentially use the free rides to the airport, from the destination airport to your hotel, back to the departure and then from your city airport to your home.
Cashback – More than ten thousand hotels have signed up to participate in the 20% cashback program. You can claim this cashback at the time of checkout. This doesn't require you to make the entire payment for accommodation upfront. You can pay 25% of the cost of stay for the chosen number of nights and pay the remaining later at the hotel.
Fly & Stay Packages – Yatra.com has combos for flights and hotels. You can also opt for flights and homestays if you want. You can include activities, car rentals and other services such as bus and train bookings.
Corporate Credit Card – Check if your corporate credit card is one of those accepted by Yatra.com wherein you can enjoy special perks and exclusive deals.
Deals for Armed Forces – Active and retired armed forces personnel will get special offers. There are perennial discounts and also exclusive services.
Partner / Affiliate Network – There are many partner and affiliate networks of Yatra.com that enable them to get special discounts. You might want to check if your company, the parent company or any of your associations are a part of this network.