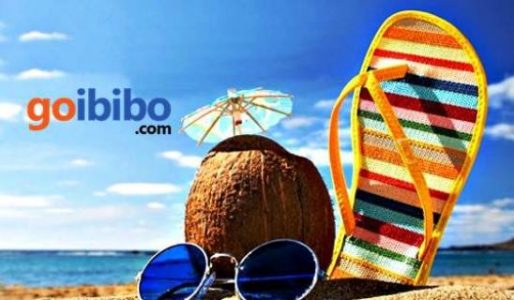 goPackages – Goibibo.com is not the undisputed market leader among travel websites. It has cheap airfares and hotels but not more reasonable than some other larger players in the niche. However, goPackages offer some budget combos that can save you a lot of money. You can combine flights and hotels using goPackages. You can go a step further, book cars and also trains if you are planning a multi city tour.
Coupons – Goibibo.com has official coupons that the company releases from time to time. There are many affiliates and third party websites offering a multitude of coupons. You can save as little as a few hundred bucks to several thousand. You can save anywhere from 5% to more than 50% on your bookings using one or more coupons. The offers keep changing and specific terms will be applicable to your redeeming such coupons.
Referral Cash-back – When you refer a friend or anyone and they sign up, you qualify for a thousand rupees as goCash. This is not exactly cash back but you do get to use this money for your subsequent bookings. With airfares starting at as low as a thousand rupees, the referral cash reward can be quite useful.
Pay @ Hotel – Goibibo.com has many hotels that you don't need to pay for right now. You may have to make an advance payment at some but many hotels will allow you to pay when you check in or check out. Pay at hotel whenever you feel like and be certain of the quality of accommodation you are getting.
Long Weekend Deals – Goibibo.com has a special section wherein it highlights long weekend deals. These are especially three to four days long considering public holidays and you can find the best places to stay at affordable prices.
goCars – This is a very useful section. Car rentals are an issue in many parts of India especially because small to medium enterprises don't have omnipresence online. This section will get you some cool deals on renting a car or cab.
Shopping Perks – Goibibo.com offers discounts when you shop at your travel destination. The offers vary but you can expect up to five thousand bucks in credit to use when you book flights and accommodation.
Featured Deals – The featured section has some enticing deals. There are scheduled timelines when the company promotes a particular place and these trips can be planned effortlessly.
Discounts on Partner & Third Party Sites – You can shop at more than a dozen ecommerce sites and get anywhere from 5% to more than 30% discount.