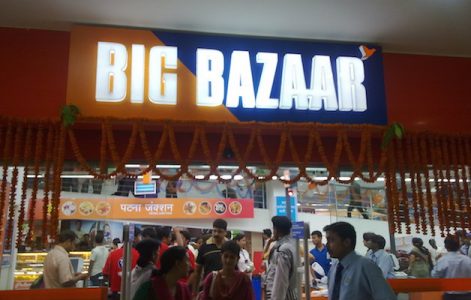 Shop for Groceries – Big Bazaar is one of the largest supermarkets in India. There are hypermarkets and smaller stores. Shopping online at Bigbazaar.com gets you access to smaller retail outlets and larger inventories in warehouses and hypermarkets. You can access the entire inventory available in your city. Big Bazaar has all the brands of groceries you would buy. From packaged goods to unpackaged food items, you can buy everything from rice and pulses to fruits and vegetables. The website is fitting for grocery shopping.
Shop for Affordable Garments – Big Bazaar is not an apparel brand but it has a clothing section. You can buy affordable shirts, trousers, pullovers and even accessories. The choices aren't aplenty but the prices are reasonable.
Buy Home Appliances – Bigbazaar.com offers amazing discounts on small home appliances. Avoid buying large home appliances as the best in this category are available at official brand outlets.
Fish & Meat – Big Bazaar has a large inventory of fish and meat, especially seafood and processed chicken. You can buy fresh chicken with the choice of cuts and you can buy salamis, sausages and nuggets among others.
Wednesdays – Big Bazaar has super Wednesdays when you can get fascinating discounts. These are often unmatched but competing websites and retailers like Spencer's have their own super savers on other days. You can compare the prices for a week or two and then choose to shop at either or some other website. The offers vary so it would depend on the specific week and the exact discounts available on that day.
Monthly Savers – Big Bazaar hosts sales on select days of most months. There could be three days of special discounts or even five days in some months. These are days when you could buy one pack of a certain food and get another free. From soft drinks to essentials like butter and oil, the freebies and generous discounts are applicable to most items.
Free Delivery – Make use of free delivery if you have an actual Big Bazaar store or brick and mortar outlet near you. For distant addresses you would have to pay for delivery.
Avoid Mondays – Big Bazaar records huge sales over the weekends and chances are many items will run out of stock on Mondays. You may also get poor quality vegetables and fruits on such days.
Privileges – Sign up for Big Bazaar Profit Club, take advantage of Payback Customers and Talk 24 Customers.