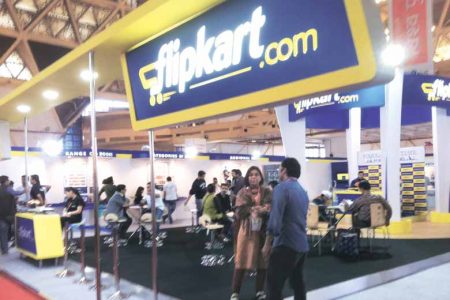 Weekday Shopping – Try to avoid shopping on Flipkart.com over weekends. The best deals are available on weekdays. With the tech savvy shoppers using their weekend leisure hours to buy stuff they need, the site doesn't have massive discounts expecting an upswing of sales anyway.
Flash Sale – Flipkart.com hosts flash sales from time to time. The flash sales are mostly for launches of new phones and other consumer electronics. There are flash sales from time to time that cover almost all categories of products the site presents. Wait for such flash sales and you can get amazing deals. Flash sales for new products don't really offer a great discount because the rush is enormous and the objective is to grab a new piece of tech which is being launched in limited numbers and would be available only for a while. Periodic flash sales on all product categories or most are primarily about discounts.
Festive Offers – Flipkart.com provides festive offers throughout the year, from Diwali and Dhanteras to Christmas and New Year, Mother's Day and Teacher's Day to Valentine's Day and Friendship day. Wait for these offers and make the most of them. Although the focus is on gifts, you get generous discounts on items that you would like to buy for yourself.
Mobile App – Flipkart.com has been promoting its mobile app. There are app only deals. Downloading the app and making the first purchase often has cash back and rewarding discounts. There are ongoing offers available exclusively on the mobile platform.
Follow Flipkart – The company has an active presence on social media. Follow its profiles to get updates, to qualify for special deals and to also read what others are saying about different kinds of products or deals.
Coupons – Flipkart.com doesn't have a perennial habit of issuing coupons. There would be promo codes or traditional discounts at any given point in time but some third party coupons are accepted. Zoutons.com is a nice resource where you can find plenty of coupons to be used on Flipkart.com.
Cash Back – Flipkart.com has cash back offers cutting across categories. You wouldn't get them all the time but stay updated to make use of any such offer when available.
Cards and Payment Methods – There are credit and debit cards that offer rewards when you shop on Flipkart.com. You can sign up for such prepaid debit and credit cards or traditional debit and credit cards. You can also buy special store cards that can be used on the site. Digital modes of payment are being promoted right now so using mobile wallets and digital interfaces will enable you to get some cash back, reward points or discounts.