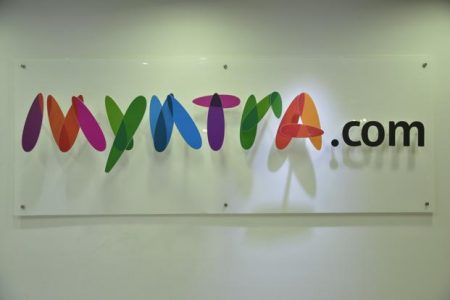 Buy Western Clothes – Myntra.com is a fashion hub. It sells a myriad of products but it started out as an ecommerce specializing in clothes, particularly international brands, and it remains a leader in this niche. Myntra.com has some of the trendiest collections, for men and women as well as for kids. From tees to shoes, scarves to hats and all kinds of western clothing including accessories, the inventories are a treasure trove.
Reasonable Discounts – Myntra.com is not a site where you would have windfall savings. You will get generous discounts but by its own standards. The discounts are at best reasonable when you compare with other websites. However, many collections are unmatched as you wouldn't get them elsewhere.
Sizing Issues – Myntra.com specializes in western clothes and by default promotes international brands. Therein comes in the sizing problems. Most international brands do not follow the sizing standards as used by Indian brands. Indian consumers are not accustomed with international sizing standards or for that matter specific size charts used in the US or the UK. It would take a while for most first time shoppers to understand the various sizes. Myntra.com has sizing guidance but it doesn't make matters completely lucid. Refer to the sizing of the brands you want to shop for and accordingly choose the size while purchasing.
Return Policy Issues – Myntra.com has a well crafted return policy but the execution is a complicated process. Many shoppers would have a hard time to work their way around with the support staff. The customer service is otherwise great but some exchanges can get unnecessarily delayed and the company may even turn down return requests.
Festive Sales – Myntra.com doesn't have generous discounts throughout the year. The prices are marginally lower than brick and mortar outlets or brand stores at malls around the country. Festive sales are very rewarding but you should conduct price comparison on your own. Major retail brands having a physical presence often match the discounts offered by Myntra.com.
Combo Deals – The combo deals on Myntra.com are among the best you would get anywhere online. Packs of three or five tees, shirts, trousers and other clothes will offer substantial savings.
Coupons & Promo Codes – Myntra.com has a policy of offering flat discounts. Third party sites have coupons and promo codes that you can use. The site doesn't offer promo codes all the time but there are exceptions. Sign up for newsletters for such updates.