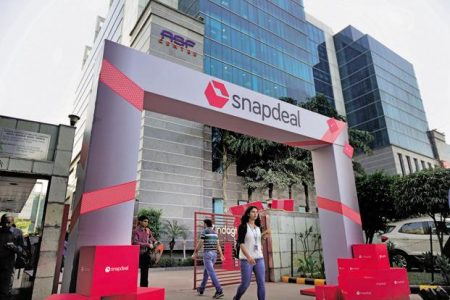 Wait for Special Discounts – Snapdeal.com, like other ecommerce sites in India, has perennial discounts. You would get the humble discounts at any time of the year, which is more of a practice or norm now than any special saving. Wait for special discounts during festive seasons, product launches, clearance sales and midseason or end of season sales. Clearance sells are not predetermined as it depends on the stocks of Snapdeal.com, not exactly the traditional end of season or mid season.
Compare Prices – Snapdeal.com has prices very similar to its competitors Flipkart.com among others. Some products are cheaper on Snapdeal.com and some are cheaper on other sites. Earlier, there were clear winners in categories. Now the differentiators have blurred. One book could be cheaper on Snapdeal.com while another could be cheaper on Flipkart.com. You should check the prices on competing sites and then decide.
Online Payments – Cash on delivery is available but there are rewards for online payments. Some goods have the shipping fees waived off if you pay online. Digital modes of payment, be it credit or debit card and internet banking or a payment app, will enable you to earn rewards or cash back. The payment gateways often have reward points to encourage such modes. Mobile wallets and payment apps or merchants facilitating online payments are offering cash back and bonuses for purchases on Snapdeal.com.
Shop for Mobiles & Apparels – Smart phones and clothes as well as footwear are the most shopped for items on Snapdeal.com. You would get all major brands and a diverse collection. You would also get great deals on these items. Computers, laptops and accessories for consumer electronics are the third most popular category. Books and other items come third. It is raining mobile, fashion and tech on Snapdeal.com.
All Offers – For the best deals you should check out this section. Every category of products will have filtering options wherein you can choose the kind of discount you want or you want to check out items that have a certain discount. All Offers will cut through this and give you an overview.
Coupons/Promo Codes – There are many third party sites offering coupons that can be redeemed on Snapdeal.com. Snapdeal.com doesn't always offer coupons but you can get promo codes throughout the year. Look out for special promotions that would match sales or flash sales on rival sites. These are among the best offers you can grab on the site.