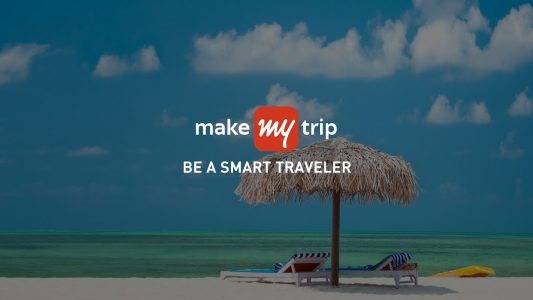 Book Flights and Hotels – Makemytrip.com is a market leader in both flights and hotels. You are likely to find the cheapest flights and hotel accommodation on the site. But you would find better deals when you opt for flights and hotels. There are combo deals available, different kinds of packages that will save you money. In addition to these and regardless of the combo deals, when you plan a whole tour with Makemytrip.com, which could be a round trip or a multi city tour, there are some serious discounts.
Look for Domestic Deals – Makemytrip.com is at its best when you look for domestic flights and hotels in India. International deals are available but the site doesn't have the best prices or the largest spectrum of options. Expedia and other sites like Trip Advisor are better suited for international travel.
My Rewards – Makemytrip.com has a loyalty program, My Rewards. You need to sign up and register an account. Rewards kick in from the very first booking, which could be a flight, hotel, train or bus. As you make multiple bookings, you stand to qualify for one free night at select hotels. Four bookings qualify you for this reward and eight bookings will get you two nights at no cost. There are payback points on every reservation. Your account will have the payback points accumulated which you can capitalize on reservations worth five thousand and more. There are hotel vouchers, discounts and milestones getting you more loyalty bonuses.
Partner Network – Makemytrip.com has a network of partners, including ecommerce portals and retail outlets, wherein you can use their points. Redeeming the points is subject to the terms and conditions. You must read them before you plan to shop at one or any of the partners.
Refer a Friend – You can invite a friend and if they sign up, then you would earn four hundred rupees. Any friend you refer who signs up on the site and also installs the app will get eight hundred rupees. When the referred friend makes the first booking, you as the referrer would earn up to eight hundred rupees depending on the value of the transaction. There is a possibility of referring as many friends you can and earning up to seven thousand rupees.
Avoid Last Minute Deals – Makemytrip.com is not designed as a last minute deal website. It is best when you opt for advance bookings. The sooner you can book flights and hotels, the better deals you would get.