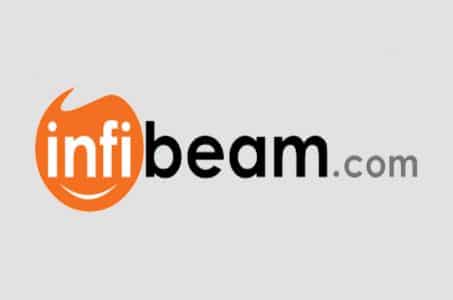 Offers Zone – Always begin your search on Infibeam.com with this section. It has the broadest coverage among all discounts or specials section on the site. This section lists products in every category that the ecommerce site deals in and you would get some generous offers. Somewhere you could save five hundred bucks while some product may have a discount of more than 50%. All offers are subject to availability of stock and they can change at any given point in time.
Hot Deals – This section is primarily for popular goods, from mobiles to books, hard drives to speakers, software and other components. Items that sell quickly and are popular almost throughout the year are discounted in this section. You are likely to get reasonable discounts on any day of the month throughout the year in this section. But the gains are limited compared to special sales and not all products are covered.
Magic Box – This is where you would find the deal of the day. The section tends to follow what is hot and what is not at a given period of time, the stock is calculated, the response to prevailing offers is assessed and accordingly you are given a deal that you may find irresistible. The section tends to promote what has the potential to be bestsellers and is selling well.
End of Season Sale – This is where you would have some of the most lavish savings. There are brands that offer more than 70% discount. Unlike traditional retail stores or malls where end of season sale depends on the entire store and is usually a gala event, there is no such extravagant event affecting every brand on Infibeam.com. Most end of season sales will perhaps intertwine on the same dates but it is brand specific. You would have apparel companies selling summer wear host end of season sales towards the end of spring. At the same time some clothing brands selling woolies will stretch their end of season sale to almost the beginning of spring.
Gifts Section – There is a dedicated section on the site where you can shop for gifts depending on the nature of the occasion. The highlights are generally Mother's Day, Father's Day, Valentine's Day and then there are birthdays, anniversaries and other special days.
Fashion and Lifestyle – Infibeam.com has the most rewarding and consistent offers for fashion and lifestyle. From watches to footwear, eyewear to clothing, kitchenware to travel bags, the maximum discounts are in fashion and lifestyle, ranging from 62% up to 85%.