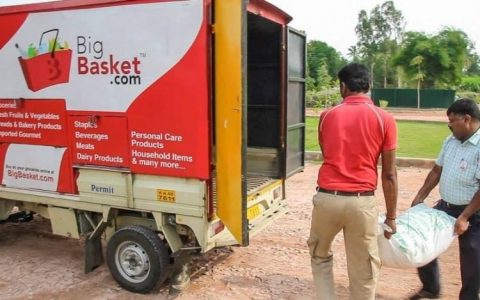 Green Tuesdays – This monthly promotional offer gets you 25% discount on your purchase. Applicable for ICICI credit and debit card holders as well as Pockets users, the discount is applicable on top of any prevailing discount or already reduced pricing of the items. The offer can be used once every month and of course only on a Tuesday.
Digital Wallet – There are cashbacks and rewards when you use digital wallets. From MobiKwik to Paytm and PayUmoney among others, you can use your mobile wallets for anywhere from fifty rupees cashback to handsome discounts.
Cashback – There are cashback offers from time to time but only available on upfront payments. Cash on delivery will not qualify you for such cashback deals.
Shop Gourmet – Big Basket is a haven for gourmet shoppers. It features some of the best brands, many of which may not be present in the typical convenience store or local grocers in your neighborhood. There is a plethora of international brands and domestic brands that have their presence confined to hypermarkets and supermarkets.
Buy Chocolates – Big Basket is also a haven for chocolates. You can buy Swiss, Belgian, popular and lesser known American brands and premium domestic brands in addition to the more popular and affordable chocolates.
Use App – Big Basket shoppers will get discounts and rewards when they download the app and make the first purchase. There are push notifications through the app introducing shoppers to timely discounts. These offers are not always available on the site. The company is pushing its app usage and hence its mobile presence.
Exchange Defected / Damaged Produce – You can reject damaged goods when they are delivered to you. Unless the items are borderline acceptable and their condition is debatable, you can return them and have the proportionate amount of money in your invoice refunded. You could also use the money later and have it adjusted with your next bill.
Time Slots – Big Basket allows you to choose one time slot from four to five options. This is a very useful feature for busy people who would be home at very specific times of the day or evening. The delivery is reliable and punctual.
Bundle Packs – Use this option when you are purchasing a lot of stuff. You can save substantially with combos. Bundle packs may not make sense for those shopping only a couple of items but stocking up may not be unwise considering the savings.
Promotions – There are promotions from time to time. You should check them before you proceed buying the items in your cart.