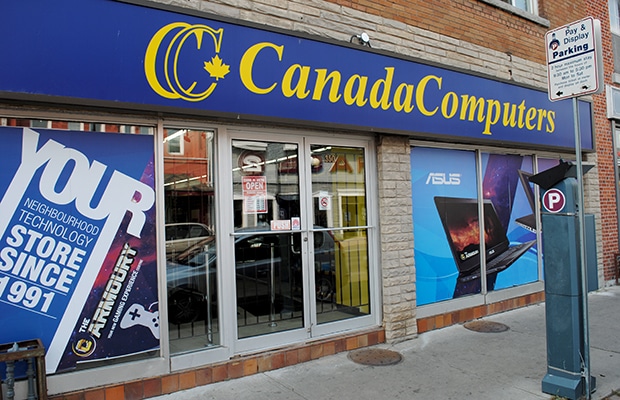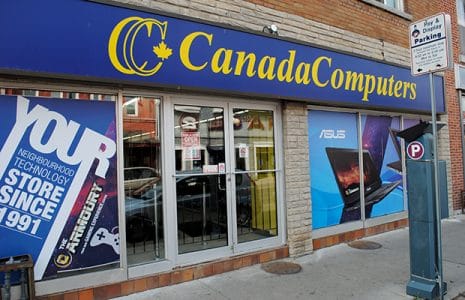 Flat Savings – Canadacomputers.com has a section called Specials where you get flat savings. There are no up to a certain percentage point discount. You save ten bucks, twenty bucks, at times five bucks and sometimes thirty bucks on an item. Pricier items have forty bucks off and more. The discounts are straightforward.
Buy Laptops – Canadacomputers.com has some of the best deals on laptops. You could easily save a hundred or hundred fifty dollars on laptops worth five hundred and above. There are some instances wherein you can save two hundred on a laptop worth six hundred. This is across the brands sold on the site.
Contests & Exclusives – Canadacomputers.com hosts a contest most parts of the year. The contests are usually for a month and some are for a quarter. You could win hard drives, Wi-Fi routers or cameras, power banks and data cards among others. These may not be windfall gains but winning them without any investment is certainly a reward.
Clearance Sale – Canadacomputers.com has a clearance sale on at all time. You don't need an end of season clearance or midseason sale. There is no end of season in a traditional sense for tech products. From cartridges to cables to adapters and more, you can bag them at reasonable prices.
Rebate – There is a post sale rebate available to shoppers on Canadacomputers.com. There is a webpage on the site dedicated to this. Every product has a corresponding rebate form. Read the form, fill it up and submit it online. You would qualify for the rebate after a review and can save some money. You don't need to use the rebate immediately so no unnecessary spending or impulsive purchase.
Newsletters – Submit your email address and you would get the newsletters from Canada Computers & Electronics. The communications would usually have latest promotions, upcoming discounts, special events, latest news from the tech world and details pertaining to the contests.
CC Rewards – Sign up as a member for free and earn loyalty points. You would earn reward points every time you purchase something and for every dollar you spend. You would also have exclusive access to some events, like other members, and there are special deals from time to time. You can shop online or at the retail store and have your points accumulated in the same account. You would also get access to some special rebates. In addition to savings, members get priority access to contests and giveaways, notifications for upcoming deals, bonuses and exclusive news.