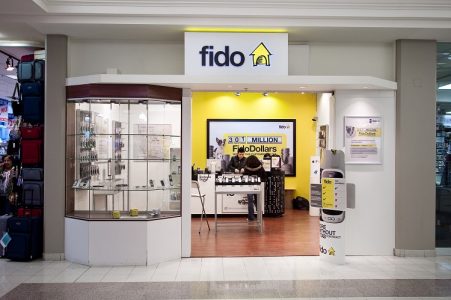 Save with E-Billing – You could switch to online billing any time. New customers should begin with e-bills to save money and for the obvious environmental reason.
Restrict Data Consumption – You can set limits on your data consumption, typically at three fourth of your data plan and then at 80%. You can have texts sent out to you as a notification. You may even restrict mobile data usage after a point so you don't overshoot the cap.
Limit your Minutes – You can also restrict your airtime and cap it before you exhaust the minutes allotted in the plan.
Save $18 – You can save up to eighteen bucks on add-ons to go along with your Value Pack. You can opt for bundled services or plans. Get features like visual voicemail, name display and others while saving on these add-ons.
Fido Rewards – Every customer is registered automatically to benefit from the Fido Rewards Program. 4% of all your spending on Fido services gets credited as reward points. If you spend five hundred in a year, as an example, then you get to have 20 reward points. You can redeem these rewards any time you want on any of the services of Fido.
iPhone SE 16 GB – The phone is available for free without any upfront payment or even as equated monthly installments with a two year plan. You can check out the Promo Plus25 plan for more details.
Huawei Nova Plus – This phone is available for free with some chosen two year plans. In addition to the phone, you get $150 Fido Visa prepaid card and there is a bonus 2 GB data on some of the plans.
Unlimited Calling – Home phones being switched to Fido will get subscribers a hundred bucks as credit and there is unlimited calling to across Canada.
Fido MasterCard – Holders of this card will get 4% cash back or rewards on every purchase in foreign currency and there is a 1.5% return while making purchases in Canadian dollar. The MasterCard is hooked with the RewardsTM app and points can be redeemed at the spot. Cash back or reward points can be used for Fido perks, from accessories to phones. The monthly bills can be discounted using reward points or cash back. The annual fee can be waived using the points.
Fido Trade – Fido allows you to exchange your old phones or devices at a store. You get a fair value of the trade in and you get an additional $100 credit.
Refer a Friend – Earn $25 credit for every friend you bring in. You can refer up to five friends in a month.