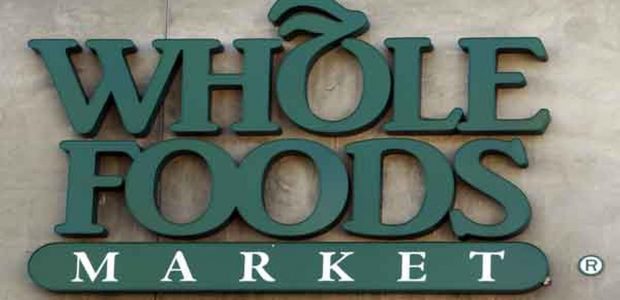 Know How To Cook: Make it a point to not only become more familiar with your kitchen, but with the various things that you love to make. When you know what you want to make, you can tailor your shopping list accordingly, and spend only as much as you need to. If you know you can make it, then avoid buying it pre-packaged.
Check Your Pantry: Do a pantry check before heading out. A well-stocked pantry is a good way to avoid unnecessary spending at Whole Foods or elsewhere.
When Are The Sales? It pays to be aware of the days in which Whole Foods is likely to have the best sales and deals. Focus on Wednesdays.
Make Your List: Under no circumstances should you go grocery shopping without a list. You're going to wind up buying stuff you just don't need, and you're far more likely to be tempted by items at the checkout line.
Don't Shop Hungry: If you have ever gone shopping hungry before, then you already know how problematic this can be.
Does Everything NEED To Be Organic? The short answer to this question is no. When it comes to organic, focus on what is known as the Dirty Dozen, which includes apples, spinach, kale, collards, cherries, blueberries, grapes, strawberries, lettuce, peaches, nectarines, potatoes, and sweet bell peppers.
Expiration Dates Matter: This is particularly true with organic purchases. If you know expiration dates, and your pantry is nicely stocked, then you really shouldn't need to hit the store more than once a week.
Know The Layout: Whole Foods tend to build their stores around the demands and attitude of the neighborhood, so make sure you know where to go for meat, canned goods, and produce.
Pre-Cut Veggies: These are more expensive, and are generally better to just avoid altogether. While you're at it, stay away from the salad bar, as well as pre-packaged foods altogether.
Buying In Bulk: Spending a little more on buying bulk in the present is a good way to enjoy long-term savings.
The 365 Brand: This store brand has earned good marks from consumers for both price and quality.
Frozen Over Fresh: Fresh fish is nice, but it's generally not that important. Furthermore, as far as grocery stores are concerned, "fresh" is just a different word for something that was previously frozen.
Sampling The Samples: If you know you're going to be tempted by samples of things you weren't planning to buy, then just avoid the samples altogether.
You Don't Have To Buy Everything At Whole Foods: Shop around. Make sure Whole Foods is giving you the best possible deal for whatever you are planning to buy.
Shop Online? Believe it or not, but shopping online is a really good way to avoid temptation, save on time/gas, and find out how much you're spending, before you actually need to pay for something.
Explore Your Options: Look for online coupons, manufacturers coupons, or physical in-store coupons at every opportunity.
Social Media: Whole Foods has a robust social media approach, with special deals and opportunities for those who are willing to keep up with them on Facebook or Twitter.
Bring Your Own Bags: Whole Foods likes to dole out discounts for people who are willing to bring their own reusable bags.
Supplement Punch Card: Do you buy a lot of supplements at Whole Foods? Ask about their supplement punch card, which can definitely help you to save big.
Kids Club: Sign up your kids for a Kids Club membership to get useful information and powerhouse discounts.