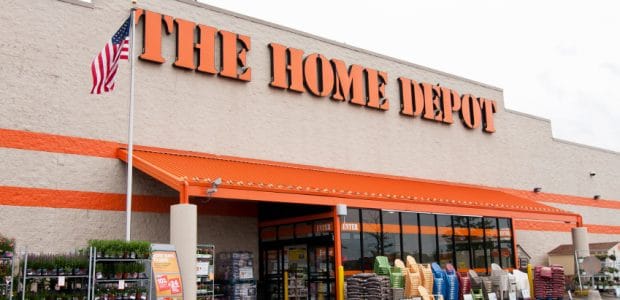 Understanding Tags – An item with a price that ends in $0.06 signifies that it will be marked down again in six weeks. If the price ends in $0.03, the item will be closed out in three weeks, meaning this is the lowest price you're going to get.
Coupons and Clearance Items – If the item is marked $0.03, and you still want bigger savings, find a corresponding coupon to bring the price even lower.
Check Other Stores for Lower Prices – Home Depot will match a lower price on an identical item offered by a competitor if you present the ad where you found the offer.
Exercise Haggling – You are entitled to up to a $50 discount if you have any customer service concern that calls for it.
Buy Paint on Weekends – Long holiday weekends are reserved for putting paints on sale. Gallon buckets are $5 off, and 5 gallons are $25 off.
Small Damages – If you find something you want and there are minor damages on the product or the packaging, you can ask for a discount.
Price Protection – If you bought something and it goes on sale within 30 days after you purchased it, you can bring your receipt back and avail of sale price.
Competitor's Coupons – A select number of Home Depot branches actually honor coupons from competitors, but this depends on the leniency of the store you're visiting.
Daily Deals – Visit the online site and avail of deeply discounted items that are only offered for a limited time or until supplies last.
Free Shipping – Online orders that cost more than $45 can get shipped for free. For smaller purchases, opt for same day pick up instead.
When Returning – You can return an item 90 days after purchase with a receipt, but in case you lost your receipt, you can ask for store credit instead.
Choose to Rent – Some stores will let you rent tools instead of buy them which is ideal for one time projects.
Make the Most of Cash Back Sites – Certain websites will offer you rebates depending on what you buy online. Log into a cash back site before you buy and get your rebates every quarter if and when you meet certain minimums.
Freebies – Kids and adults can participate in free workshops on certain days of the week where they're given freebies and helpful information on many DIY and home improvement projects and activities.
Discounted Gift Cards – Some websites will allow you to avail of gift cards at discounted prices which you can use to save up to 10% off on your Home Depot purchases.
Buy Online Clearance Items – For a better idea of what's up on clearance sale, check the website and purchase items there. This is an ideal way to get quality items at lower prices during the end of the season.
When Moving – Home Depot offers their trucks for rental at affordable prices. You can also get a Penske truck for free with unlimited miles one-way by checking online offers.