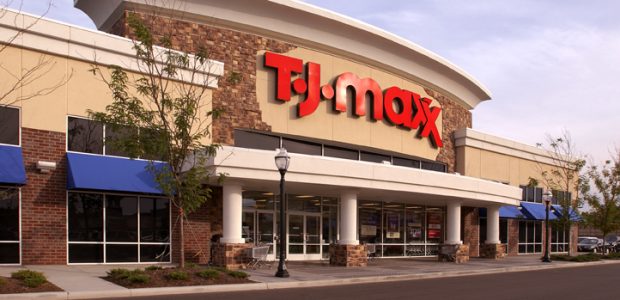 Visit on Wednesday Morning – Though new shipments of merchandise our drive that T.J. Maxx locations every day, the best stuff makes it to the floor on Wednesday morning.
Search for Yellow Tags – Any merchandise that has a yellow tag on it has been marked down to the lowest price it's going to get to.
Understand T.J. Maxx Tags – The number in the bottom right-hand corner of the bar code will tell you which week of the year it was delivered to T.J. Maxx for sale. Look for clothes that have been in T.J. Maxx for a while and see if you can get an even better discount on them.
Check Clearance for Missed Deals – Because merchandise at T.J. Maxx can be a little bit haphazardly placed around the store, it isn't uncommon for identical items to have different prices. Visit the clearance section to see if your purchase needs to be further marked down.
Price Check Everything – Ask an employee with a clearance "gun" to check your tags to see if they can be discounted any further before you purchase them.
Only 5% of Merchandise is Irregular – The overwhelming majority of merchandise at T.J. Maxx has been made or purchased specifically for them. Only 5% has a minor cosmetic issue.
J. Maxx In-Season Deals Are Steep – T.J. Maxx purchases overflow merchandise from high-end retailers and significantly marks those products down.
Williams Sonoma Food at 50% Off – The food purchases you can make at T.J. Maxx are some of the best discounts you'll find anywhere. It's possible to save up to 50% or more off of the same food you'd buy at full price at any Williams Sonoma.
J. Maxx Beats Petco, Too – Pet supplies are another category of merchandise that are almost always less expensive at T.J. Maxx compared to pet stores like Petco.
Don't Be Shy – Don't be shy about asking for a 10% to 20% off discount on merchandise that is in any way imperfect or a regular. The friendly when making this request and your deal may even be more significant than that.
Use Apps to Get the Best Deals – Barcode scanner apps will let you find out exactly how much you're saving on any of these T.J. Maxx purchases. Always use these apps to find out whether or not the deal at T.J. Maxx is as good as it seems on the surface.
Purple Tags Represent Designer Style – Purple T.J. Maxx price tags indicate high-end fashion pieces available at a deep discount. They are definitely worth checking out.
Sign up for Free Shipping – In exchange for giving T.J. Maxx your email address you'll be able to get completely free standard shipping.
January and July Deals – T.J. Maxx has two annual sales in January and July that you don't want to miss out on.
Purchase Discounted Gift Cards – When you purchase gift cards at T.J. Maxx you'll be able to save between 10% and 20% off of the total value of that gift card.
Check out Social Media – T.J. Maxx is very active on social media (even YouTube) and it's possible to take advantage of special social media deals, discounts, and freebies available here and only here routinely.