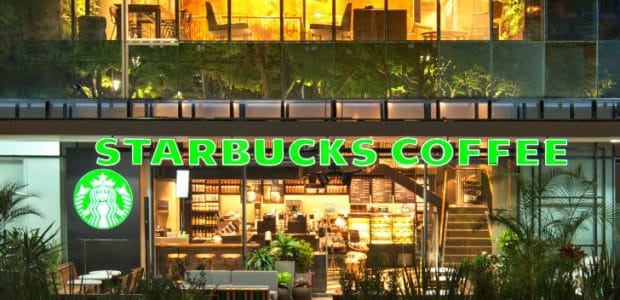 Save Without Sacrificing – Be smart about your Starbucks order and you won't have to give up your favorite drinks to pinch a couple of pennies.
Try Different Drinks – Ask the Starbucks employees for their recommendation about alternative beverages to your favorites that might be cheaper (and friendlier on your waist line AND your wallet).
Get Creative – It's usually possible to order components of your beverage separately and save money, especially if you add your milk or cream to the beverage after you have already paid.
Bring Your Own Cup – When you bring your own cup to Starbucks they give you $.10 off of your beverage. That might not seem like a lot at first, but if you're drinking a lot of Starbucks you'll save big time. 10 drinks equals one dollar off, after all.
Any Cup Will Do – If you forgot your reusable cup, at home don't worry. Starbucks accepts ANY cup that isn't theirs and will still apply the $.10 off discount.
Refills Are Just $.50 – Most people have absolutely no idea that refilling their Starbucks beverage throughout the day is ridiculously cheap, we are talking $.50 per refill cheap. Take advantage of this deal ALL the time.
Don't Pay For Water – Starbucks employees will give you triple filtered water from the tap for free in one of their cups if you simply ask them for it.
Buy in Bulk and Brew Your Own – To save quite a bit of money you'll want to purchase your own bulk coffee directly from Starbucks and then grind and brew your own beverages at home.
Stop Watering Down Your Tea – Ask for your iced tea to be "water free" and you'll get twice as much tea as you would have otherwise, and adding your own ice will water it down sufficiently.
Free Drinks on Your Birthday – By signing up for the Starbucks rewards program (100% free) you'll be entitled to a free birthday drink up to 30 days after your actual birthday.
Shoot for Gold Membership – Use your Starbucks Reward Card 30 times in 12 months and you'll get the "Gold Membership. The benefits are significant, including free drinks after every dozen purchases.
Tall ISN'T the Smallest Cup – If you want to save of the most amount of money on your order, don't get tricked into ordering a "Tall". "Short" cups are the smallest and the cheapest.
Free Whipped Cream For Your Dog – Every Starbucks gives free cups of whipped cream to dogs, so you can get extra whipped cream on your drink for nothing by asking for a cup for your pup.
Split Your Drinks – A Venti beverage easily splits between two Tall cups, and most every Starbucks will let you do it without any trouble at all.
Ask For "Light Ice" – Always try to get as little ice in your chilled beverages as possible to save money and get more drink and less watered down "stuff" after 15 or 20 minutes.
Eat Before You Visit – Starbucks drinks are for the most part reasonably priced, but their food will really set you back. Snack before you visit to save money.