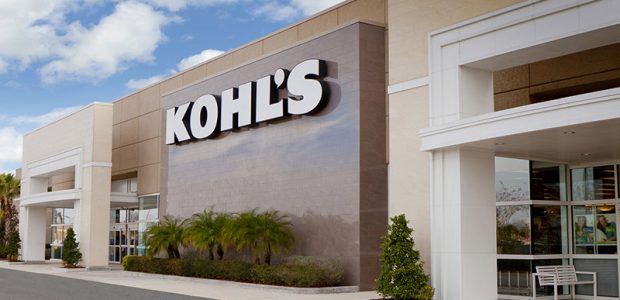 Mobile Alerts – Get free text messages on the latest promos, discounts, and offers at Kohl's by signing up for mobile alerts.
Subscribe to the Newsletter – The newsletter can provide exclusive deals and offers that can't be found anywhere else. Sign up to become a part of it by visiting the site and punching in your email address.
Seasonal Kohl's Cash – During specific periods, Kohl's grants Kohl's Cash of up to $10 for every $48 you spend. Be sure to get the offer during the time period it's made available.
Yes2You – This loyalty program grants you 1 point for every $1 you spend in the store. For every 100 points accumulated, you get $5 in store credits.
Stack Coupons – When buying online from Kohl's website, you can stack up to four different coupons as long as they're different types. Percent off, dollar off, Kohl's Cash or Yes2You rewards, and free shipping is the combination you need to avail of all four at once.
Connect to Store Wifi – Use your phone or tablet to connect to the store's free Wifi and get a coupon for extra savings. You can present this to a store representative or cashier before you pay.
Open the App – Connect to the store's wifi and open the Kohl's app to get bonus Yes2You points.
Wait for Gold Star – If you want to snag deals on deeply discounted products, wait for the Gold Star Clearance sale event where many items are marked down up to 70% off.
Shop During Power Hours – On certain days during the month, Kohl's offers discounted prices of up to 25% on Friday 3 PM to Saturday 1 PM.
Understand Codes – Check the LCD price tags for codes that designate the status of the product. A small square indicates that the item is at its lowest possible price.
For 55 Year Olds – A 15% discount is granted on Wednesdays to customers who are 55 years old and older. Bring a valid ID and present this to the cashier before payment to avail of the discount.
Buy Discounted Gift Cards – Shop online for discounted gift cards that can be used at Kohl's for bigger savings.
Price Match – Kohl's will match lower prices for same products offered outside of their store as long as the offer is currently available at the competing store.
Sign Up for Rebates – Visit Ebates or Fatwallet to get rebates every time you shop Kohl's products through them.
Create a Registry – For people who are getting married or expecting a baby, signing up for a registry at Kohl's will grant you 10% store credit for the amount purchased under your registry.