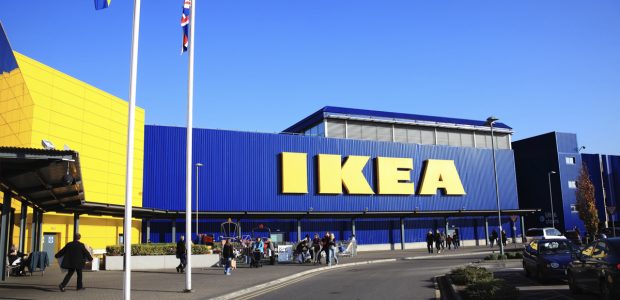 Secure a Catalog – These can usually be found when you enter the store and help shoppers find what's available and what's not for faster shopping.
Get a Map – Ikea stores can be very big. Having a map in handy will help cut down navigation time.
Use a Notepad – Write down the location number of the items you want to purchase on a notepad or on your phone for easy recall.
Grab a Cart or Bag – This will help you tote smaller items around the store to pay for at designated cash registers.
Know the Floors – Assembled furniture can be found at the top floor, decorative items are on the third floor, the second floor houses the unassembled furniture for purchasing, and the ground floor is where you pay. When viewing items at the top floor, use your notepad to keep track of what you want to grab down at the second floor.
Forget the Tape Measure – It would be smart to measure how much space you have in your home for the furniture you're going to buy, but bringing the tape measure with you won't be necessary as Ikea has those available for shopper.
Sign Up – An Ikea Family membership will grant you access to numerous discounts, promos, and more for bigger savings.
As-Is Section – Many choose to walk past this section, but some great deals can be found here especially if you take your time.
Bring Your Own Bag – This will help you save up on the bags used at checkout.
Understand Your Needs – Save yourself from overspending and get only what you need.
Plan Two Visits – It can be tough to put together a home design with just one visit. Plan two visits for better purchases – the first for inspiration, the second for buying.
Have Inspiration in Handy – If you already know what look you're working to achieve, make sure you have images saved on your phone as cellular data can be a bit tricky in some stores.
Go Early for Returns – A lot of people come to the returns office for assistance. To steer clear of long lines, go to the store early with your concern to finish faster,
Arrange Transport Beforehand – Think about what you're planning on buying and decide what transport you need to get it home safely. This will limit your buying once you walk into the store, and will eliminate the chances of overspending on something that won't fit in your vehicle.