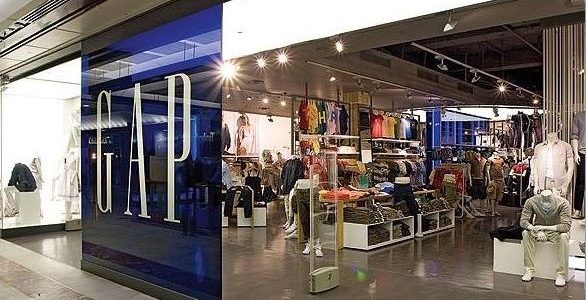 40% Off – Gap's biggest sale price is 40% off with the exception of Black Friday when they put items on up to 50% off. Clearance sale items that are already on sale can become even cheaper when sale day strikes.
Visit the Site – Avail of coupons through the site by following the instructions on the top banner.
Finish Surveys – Accomplish the survey at the end of your receipt to get 20% off on a single item.
Get a Gap Card – Gap cardholders can get 10% off of all purchases made up to 60 days after becoming a member with the promo code WELCOME. The code TUESDAY grants 10% off on all purchases made on a Tuesday.
Stack Coupons – Up to five coupons can be stacked when making an online purchase.
Price Match – If you find a lower price on the online store for the same product, you can have the store match the price of the item.
Marked Down – Items with prices ending in $0.97 are as cheap as they get. If they're still not sold after a month of being marked down, they can be discounted even further.
Check Items Mid Week – Items are marked down during the middle of the week, most commonly on Wednesdays.
Price Drops Post Purchase – If you buy an item and it goes on sale shortly after, you can get the difference between the price you paid and the sale price in the form of a gift card.
Wait More than 3 Weeks – Prices on new items are marked down after a month of being released. Wait more than 3 weeks so you can don't have to pay full price for your purchases.
Damaged Goods – Store clerks are allowed to grant discounts to shoppers who want to buy items that are damaged or defective. What's good about this is that sometimes, it's simply the packaging that's defective, which is why the store can't sell it for full price.
For Loyal Customers – A Gap card will grant 15% off of your first purchase, 10% off every Tuesday, and will repay you $5 for every $100 you spend on their items.
Check for Discounted Gift Cards – Browse online and find discounted Gap gift cards that you can use to maximize your savings at the store.
Buy at the Outlet – Outlet products might be slightly different in quality of fabric, but all in all they're basically the same. They're also cheaper, while still giving you the chance to earn points for every purchase.