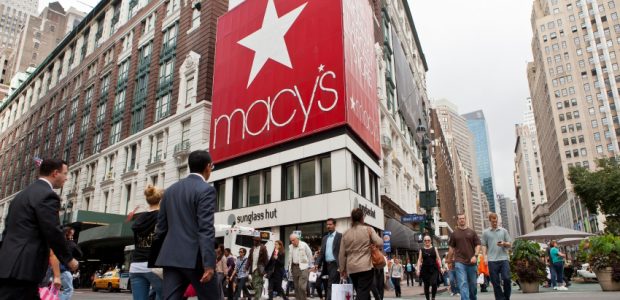 Get Plenti – The Macy's Plenti loyalty program allows you to collect points at partner retailers which you can use to pay for part of or the whole cost of your purchases at Macy's.
Shop Last Season – End of season items are often cheaper than those that are currently in season. Shop last season items for bigger savings and discounts.
Check Clearance Items – There are some good finds in the clearance racks, but these take time and patience to find. Be sure to spend some time going through all the items before you head to the regularly priced items.
Be Sure of Prices – Sometimes, items are misplaced in the store. Check prices before you pay to ensure that the price of the item you got is the same as the label on the rack.
Avoid Shoes – Macy's isn't particularly ideal when it comes to shoe shopping as there can be much cheaper alternatives elsewhere.
Online Prices – If online prices for an available item are cheaper, you can ask the cashier if they'll honor it at the store.
Get Connected – When in store, connect to the Macy's free WiFi. Sometimes, they offer 10% off discount coupons to those who connect.
Ask for Coupons – You can get discount coupons at the cashier as you pay as long as there are some items in your basket that qualify.
Set a Budget – Before you visit the store, try to settle on a budget so you avoid overspending while you're there. It also pays to think about what items you really need to steer clear of buying a new dress when what you actually needed was a pair of pants.
Avoid Using Macy's Credit Card – It can be very easy to overspend with the Macy's credit card. Stick to your Plenti card instead to avoid spending more than you should.
Get Coupons Online – Check couponing websites and publications for coupons that can be honoured at Macy's. Have these in handy when you visit the store to maximize your savings.
Stay Updates – The Weekly Flyer included in the Sunday newspaper features the best deals at Macy's for the time being. Be sure to keep your eyes peeled for a deal you might want to avail of.
Shop Out of Town – If you find yourself out of the city, take the time to visit Macy's. Branches that exist outside of urban cities are often much cheaper.