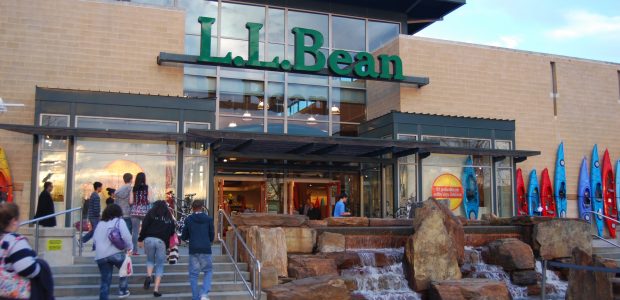 Look Out for "Further Reduced"–Items – Every day you'll find hundreds of items on sale at the L.L. Bean website, but those that have "further reduced" stickers will be the least expensive items you'll come across.
Shop in the Off-Season – The best prices you'll find on L.L. Bean products will always be found in the off-season. Shop for summer clothes in the winter and vice versa, for example.
Leverage "Cash Back" – You can get 2% back from L.L. Bean on most purchases, though you might also be able to get your hands on 3% cash back from some third party programs.
Holiday Sales – Shop around major US holidays (including Thanksgiving and Christmas) and you'll be able to save 15% off your purchase – and sometimes more than that.
Christmas Categories – You'll find that L.L. Bean puts one category of merchandise on sale every day leading up to the Christmas holiday.
Get L.L. Bean Visa Card Benefits – The L.L. Bean credit card from FISA provides you with free return shipping on all your purchases as well as a host of other benefits you won't get anywhere else.
Visit the Outlet – If you live close enough to and L.L. Bean outlet you'll want to visit it as often as you can. You'll find great prices on all of their merchandise.
$10 off $50 Purchases – L.L. Bean regularly offers a $10 gift card every time you purchase $50 worth of merchandise. Stack your orders and you can get several gift cards for yourself or others.
Shop LoveLoveBean.com – This website highlights all of the latest and greatest deals and discounts you'll find at L.L. Bean as well as upcoming promotions you might not have known about otherwise.
Sign Up for the Email List – The L.L. Bean email list is free to sign up for and will provide you with special discounts, regular coupon codes, free shipping offers, and reward points on all of your purchases.
Enjoy Free Shipping – L.L. Bean regularly offers their customers free shipping with no minimum purchase requirements whatsoever. You can get free return shipping on your orders when you sign up for the Visa card we mentioned above.
Redeem Coupons – You'll find coupon codes for L.L. Bean purchases available on social media, through their email newsletter, and even on the home page of their site routinely. Reading these coupons to save on all your purchases.
Daily Markdowns – Every day starting at 6 AM a single piece of merchandise on the L.L. Bean website will be marked down (sometimes dramatically).