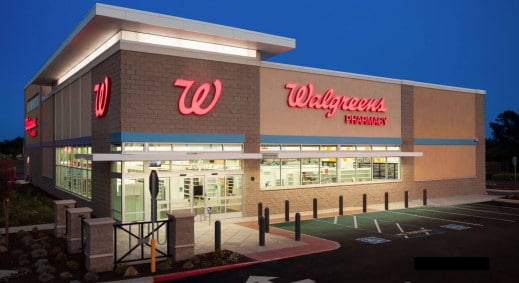 Balance Rewards Card – Cardholders can avail of exclusive discounts and offers, and are also granted paperless coupons that can be used in the store. Points are also accumulated for every purchase, and for every 5,000 points, a member can avail of $5 off of their next purchase.
Go Healthy – Wallgreens encourages shoppers to maintain an active and healthy lifestyle by awarding them points whenever they engage in health conscious activities. Signing up for Fitbit and achieving your first goal will grant you 250 points.
Go Online – Some deals, promos, and discounts are only available online, so be sure to check the website for exclusive offers that could save you big bucks.
Shop Through Ebates – Buying Wallgreens merchandise online through Ebates will double the benefits and grant you rebates depending on the amount you spend.
Get Social – Follow Wallgreens on Facebook and Twitter to get the latest updates on sales and offers. They also offer exclusive discounts to those who follow them on social media.
Sign Up – When you visit the Wallgreens website, don't forget to sign up for their newsletter where they send out weekly deals exclusive to mailing list members. This also gives you updates straight to your inbox without the need to visit the site every now and then.
Buy Discounted Gift Cards – You can buy discounted gift cards online which you can use to buy products at Wallgreens for bigger savings.
Use Coupons – Wallgreens coupons can be acquired through the site with your Balance Rewards card. Simply load them into your card and swipe once you make your payment at the register to avail of the discounts.
Take Advantage of Freebies – At Wallgreens, you can have your blood pressure tested and get a free consultation to go with it. While this doesn't add up to a consultation with a doctor, it doesn't hurt to find out more about your health when you can.
For Senior Citizens – Get up to 20% off on certain items by presenting your proof of age. Remember, the discount applies only if you have a rewards card to go with your ID.
For Prescriptions – Consider joining the Prescription Savings Club if you frequent the store for your medications. This will allow you to gain access to discounted offers for over 8,000 different products in the Wallgreens pharmacy. You can sign up as an individual, or as a family for bigger savings.