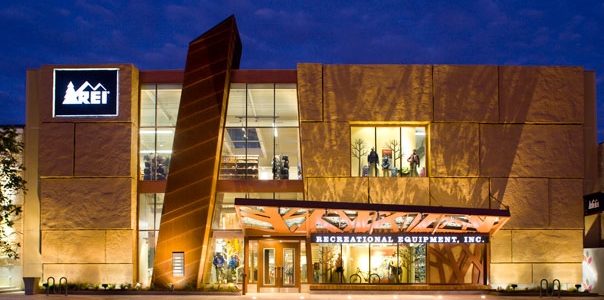 More Than Just Recreation – Although the store specializes in recreational equipment, it also sells accessories, food, and watches to name a few. Check out discounted deals on these other products to find good bargains.
Sign Up and Become a Member – For $20, you can become a lifetime member and receive special offers, discounts, and coupons monthly sent to your email address or through post. Members are also entitled to receive 10% of their annual purchases back at the end of the year.
Visit the Outlet – Deeply discounted high quality products are found at the outlet, and these are usually offered for a limited time only. Frequent it often to see what's in store.
Deal of the Day – Regular priced items are placed on steep discount for a single day as the store's deal of the day. Be quick to jump on an offer if you need or want it as stocks easily run out.
Purchase REI – REI branded products aren't as bad as some might think, and can even compete with other big names in the recreational equipment industry.
Returns on REI Items – If you bought a REI item and are unhappy with what you got, you can return it to get a full refund even without the receipt. This is a lifetime guarantee and can be done on products that have been used.
Subscribe to Their Newsletter – Upon signing up, shoppers get a 15% off coupon which they can use in store or online. Every month, you receive the store's newsletter which has information on events, sales, new releases, and sometimes includes free coupons.
Search Online– You can find REI promo codes for free shipping, discounts, freebies, and dollar values off by searching for them online. Enter the code at the checkout page for bigger savings.
For Dedicated Shoppers – The REI Visa Card gives you back 5% of what you spend at REI stores and 1% of what you spend at partner establishments. This also allows you to get gift cards amounting to over $100 every now and then.
Don't Hesitate to Ask – Their customer service is ranked among the best, so bif you have any questions or concerns, don't be afraid to ask.
Visit the Annual Garage Sale – REI holds an annual garage sale where members contribute some of their slightly used items and put them up for sale. REI also puts out items that were returned by some customers to sell as used items which can be a steal especially that some returns were never used to begin with.