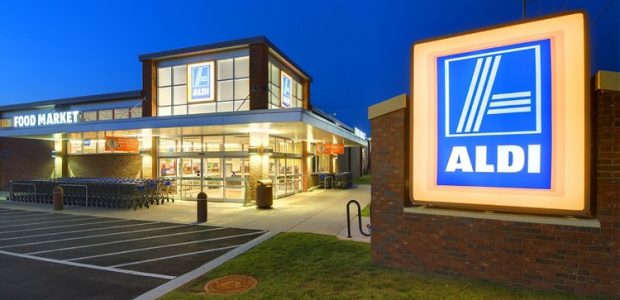 Make Sure You Have Cash: One of the slightly annoying things about Aldi is the fact that you can't use credit cards. In other words, if you are planning to go shopping, make sure you bring either a debit card, or cash enough to cover everything.
Bring Your Own Bags (And A Quarter): There are several ways in which Aldi is able to pass on such remarkable savings to their ever-growing army of customers. One way is in the fact that they ask you to bring your own bags, or buy some at the store. The quarter is designed to act as the "cost" of "renting" a shopping cart.
Keep Up With The Ads: Check out their weekly specials online, or utilize an app like Favado to keep you up-to-date on everything.
Meat And Produce: The meat, veggies, fruits at Aldi are some of the best to be found anywhere. Those areas are also where you are likely to score the biggest and best deals.
Seasonal Offerings: While Aldi is consistently home to some of the best food bargains you're going to find, you can really clean up when the season comes to an end.
What's In Rotation? Aldi moves a variety of products in and out of rotation. Learn when your favorites are next up on said rotation, and stock up accordingly.
Going Organic/Gluten-Free: Going organic? Leaving gluten behind forever? Aldi is a fantastic place in which to get incredible deals and savings on an ever-growing range of organic products. If you want to test the waters with either of those lifestyle choices, Aldi is the place to go.
The Double Guarantee: Remember that Aldi offers a stunning Double Guarantee feature, which not only gives you money back, but also replaces the item. Just make sure you hold on to your receipt!
Stock Up (But Don't Go Nuts): Aldi makes it easy to save on meat, produce, spices, prepackaged foods, fruits, vegetables, juices, organic products, stuff for kids, and so much more. It's easy to be overwhelmed as a first-time shopper, so don't go crazy by stocking up on tons and tons of everything.
Bargain Bins: Aldi features bargain bins that can generally be found at the front of the store, so don't be afraid to do a quick once-over when you're there.
Double Check The Date: More often than not, you can trust that Aldi is going to sell you fresh products and items, but check the expiration date before purchasing, just to be on the safe side. Even so, you still have the Double Guarantee to back you up.