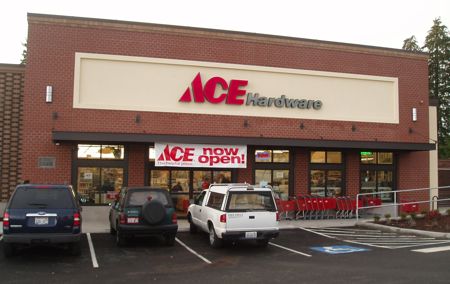 Have An Open Mind: Your local Ace Hardware can be more than just a place to pick up nuts and screws. Each Ace Hardware is independently-owned and operated, which means each store can be a treasure trove of products and items that go beyond the scope of a mere hardware store.
National Sales: Even though each Ace Hardware is independently owned and operated, there are still national sales worth investigating.
Ace Hardware Brand: Ace Hardware offers thousands of store-brand products. Not only are these products exceptional in every possible regard, including price, but Ace Hardware also offers a guarantee on all store-brand items!
Rewards Program: You can sign up for the rewards program at a store, or you can go online. Either way, this is a great way to save, and enjoy an impressive range of rewards.
Online Rebate Offers: Monthly rebates and holiday rebates are made available online. Some of these rebates are even available more than once!
Free Shipping Options: You can opt to have products shipped to your local store for free, but keep in mind that Ace Hardware frequently offers codes for free shipping.
Get Their Calendar: The Ace Hardware store calendar is more than just a free calendar you can hang up at work, or perhaps at home. The calendar also comes packed with coupons and other special offers.
Brown Bag Sales: A Brown Bag Sale at Ace Hardware can generate individual savings of up to twenty percent. That's definitely something that's worth getting excited about!
Using Discover Cards: Through your Discover Card, you can actually get a twenty-five dollar Ace Hardware gift card with just twenty dollars' worth of cashback rewards.
Ace Visa? If you spend a lot of time and money at Ace Hardware, and you don't think another credit card is going to hurt, then consider the Ace Hardware Visa card. You can get some free credit for signing up, and the rewards are impressive, to say the least.
What About Coupons? The matter of coupons can vary from one store to the next. Some stores will take every applicable coupon under the sun. Others won't. Don't be afraid to check with your local Ace Hardware, in terms of whether or not they accept manufacturer's coupons. Even if they don't, there are still a number of opportunities for print and online coupons that are worth exploring.