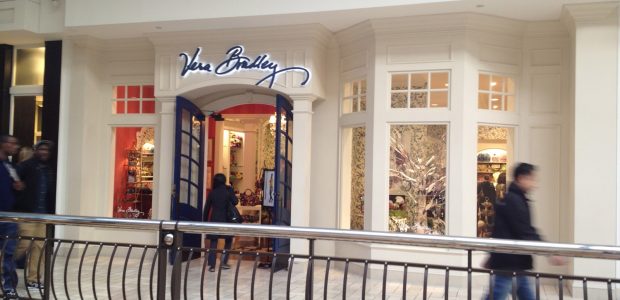 Go Online: Hitting up the online sale site can give you pattern discounts and more that can go as high as seventy-five percent off the retail price. Better yet, you can organize search results from "low to high", and focus on the cheapest items first.
Pairing Up Products: Vera Bradley loves to offer deals on products purchased together, so make sure you know what they are doing in that arena while shopping. You may just stumble upon an opportunity to grab two items at fantastic savings.
Online Codes Are Your Friend: There are a number of different places in which you can find discount codes that will allow you to save a great deal of money. Make sure you are signed up with at least one of these sites.
Get Their Emails: Save big on future orders by signing up for the Vera Bradley email list. This is also a good way to keep up with their latest products and sales.
Social Media: Keeping up with Vera Bradley on Facebook and elsewhere is definitely a smart move. Like many major brands, Vera Bradley's social media accounts will not only give you the ability to interact with the brand on a direct level, but you will also have the opportunity to get some exclusive deals and opportunities.
Repurposing: Believe it or not, but Vera Bradley has several products that can be pretty easily repurposed into something else entirely. For example, cotton dinner napkins can be turned into a range of different clothing items or accessories.
Go Independent: Over three thousand independent stores offer Vera Bradley products. Obviously, these independent stores can prove to be an excellent way to find great deals on the things you want.
Wait For The End Of The Season: If you are willing to be a little patient, waiting for the end of the season can be enormously effective, in terms of walking away with some good deals.
Is It Okay To Buy Used: Unless you are the kind of person who absolutely can't stand to purchase anything that is used, going the used route through tag sales, thrift stores, or even through places like eBay can be a nice strategy for getting what you want.
Is Vera Bradley Your Only Recourse? Certain products are incredibly unique to Vera Bradley. At the same time, there are other products you can simply purchase elsewhere at better prices.