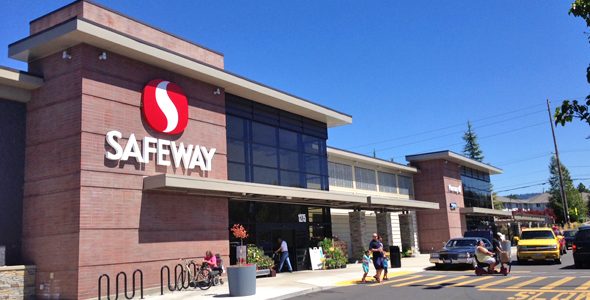 Match Coupons – Safeway is always going to honor any coupons that you bring into their retail shops. This includes coupons from they are direct competitors. They will match the deals and discounts, even on products that are already discounted.
Check the Clearance Section – There are always going to be items available for sale at deep discounts in the clearance aisle. You'll also want to look for deals and discounts on perishable foods like meat and dairy, for example.
Use Fuel Points – By signing up for a Safeway Reward program you'll be able to earn discounts off of your gas. You get a single point for every one dollar that you spend on groceries, two points for one dollar on qualifying gift cards, and one point with all of your pharmacy purchases. Earn 100 points and you'll get $.10 off a gallon of gasoline.
Special Offers – Special offers are available daily, and you'll find them listed prominently online.
Personalized Deals – You'll want to log into your Safeway Reward portal on their website to find out which personalized deals you'll have access to every week. These deals are custom for you and based off of your purchasing habits.
Leverage Grocery Delivery Services – If you don't want to have to visit the grocery store to do your shopping but still need groceries, take advantage of the delivery services that they offer.
Check Out Friday Sales – Every single Friday, a considerable amount of products at Safeway are available at the steepest discounts they'll be available at all week. These sales last 24 hours only though, and there are no rain checks on these items.
Money Saving Apps Work Wonders – There are a lot of coupon apps out there that will help you save money when you visit this grocery store. Use them to save the most amount of money possible as these coupons will always be honored.
Save 25% on Generic Brands – By purchasing generic branded items at Safeway you'll be able to save at least 25% versus brand name products. Many of these generic brands are the exact same as the name brand items, just with different packaging.
Eat Healthier – By choosing to purchase groceries only in the outside aisles of Safeway (the fresh foods, the produce, the meat, and the dairy section) be able to save more on your grocery bill and improve your health at the same time.