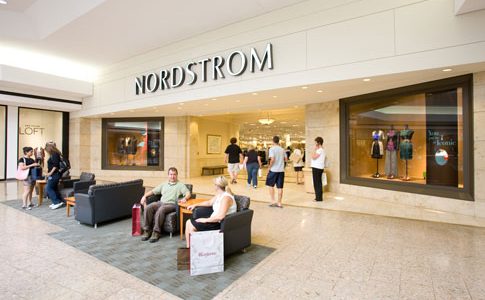 Take Advantage of Returns – With Nordstrom, there's no need to make do with a product you don't like. Even without the tag or receipt, and even if an item had already been used, they will accept it for return as long as you can prove that you purchased it from them.
For Sold Out Items – If you find an item online that you want but learn that it's already been sold out, you can call a sales representative and ask if the product is available elsewhere. If it is, they'll have it shipped directly to you as a direct-to-customer purchase.
Price Match – At Nordstrom, they won't only match the prices of other retailers, but will also match prices after you've purchased your item. If you buy something and it goes on sale a week later at a different retailer, you can contact Nordstrom and they'll give you the difference of the price you paid and the sale price.
Shoe Sale – Nordstrom is popular for their shoe sales where consumers can get up to 70% off on in-season shoes. Keep your eye out for sale announcements to be first in line as it can be a little crowded.
Loyalty Programs – When you purchase items with the Nordstrom card, you get 2 points for every dollar spent. When you accumulate 2,000 points, you can exchange your points for $20 Nordstrom notes which can be used to purchase items in store.
When With a Baby – Nordstrom stores have a special room dedicated to mothers who need to nurse or otherwise care for their baby while shopping in stores. Some customer service desks even sell diapers for your convenience.
Make the Most of Presales – Before a sale takes place, you can walk into the store, pick out the items you want, and have them kept on hold for you when you provide a debit or credit card number. On the day of the sale, the items are automatically billed to your card at sale price to avoid having stocks run out.
Anniversary Sale – Get next season's items with deeply discounted prices by visiting the Anniversary Sale held at Nordstrom every July.
Find a Personal Stylist – These Nordstrom workers help you when you shop and assist you with returns and other customer concerns. They can also update you on the latest offers, as well as new releases that they think might fit your personal style.
No Available Size – When you find an item you want but there isn't a size available for you, you can talk to customer service representatives who can have your size shipped in from other branches for the same price.