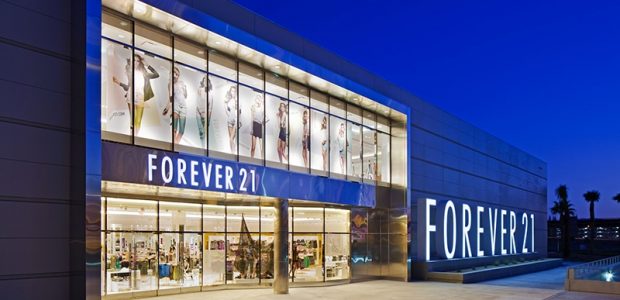 Check for Flash Deals – Visit the website where Forever 21 offers some of their latest releases at 21% off. These items usually come from their latest collection and are available for discounted prices only for a limited time.
Visit Style Deals – Here you can find basic items like t-shirts and tote bags that are sold under $5, $10, $15, or $20. Each price category has different items, so check each one to find bargains if you're working on a budget.
Cash Backs and Rebates – If you shop Forever 21 products through Ebates and other cash back sites, you can get anywhere between 2-4% of the price of your purchases back.
Sign Up for the Newsletter – Visit the Forever 21 website and sign up for the newsletter to get the latest news of deals, discounts, and other offers that are exclusive to mailing list members.
Buy at the Store – Forever 21 is known for its strict return policy. If you don't want to take gambles with sizes, opt to shop at the store instead to eliminate the need for returns.
Get Accessories Last – Store policy requires clerks to take away accessories before shoppers fit items in the dressing rooms. To avoid the hassle of having your items picked up by other shoppers or placed back in the accessories section, shop for them later when you're done fitting clothes.
For Items on Display – If a particular item runs out of stock but it's still available on a mannequin, you have to ask the store manager to put it on hold for you. The items can't be removed from the mannequin, so you have to wait for the next displays to be put up before you can get your item.
Make the Most of Basics – Forever 21 is the best place to buy staple products like pants, basic tees, and tank tops because these are commonly sold at lower prices than other stores.
Don't Buy Shoes – While the shoes at Forever 21 do seem appealing in terms of style, they're not designed for comfort. Buy them at your own risk, but remember that your feet might suffer in the process.
Items are Organized – Even though it might not seem like it, Forever 21 organizes its items into sections. These sections adhere to a certain style type. Identify which one you think suits your style best and visit that section first to save up on time and to snag deals before they're sold out.